Master's Degree Options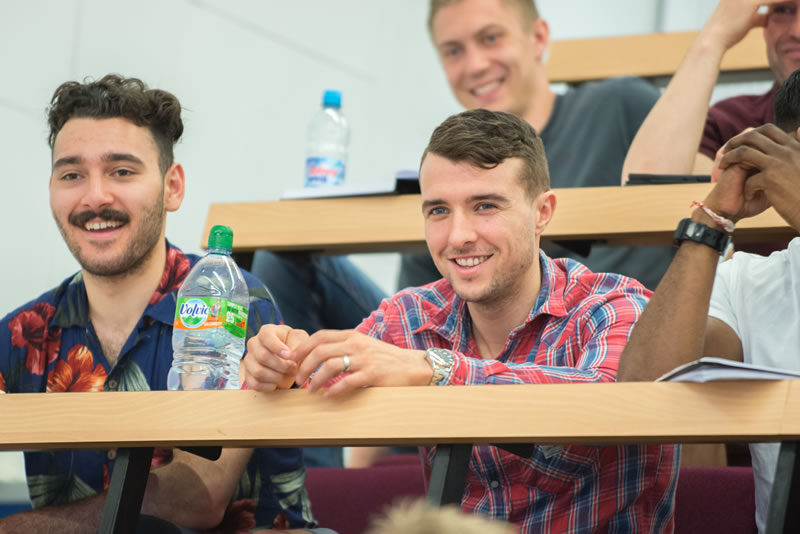 The IOPN Diploma in Performance Nutrition is widely regarded as one of the premier professional sport and exercise nutrition specialist programs in the world, and as such has become a popular choice for current and aspiring sport and exercise nutrition practitioners working or looking to work in professional and/or elite sport and high performance environments. As such we are proud to boast that many top-tier professional teams and organisations in the UK and overseas require and/or even sponsor their current or aspiring staff go though our program.
We encourage all of our graduates to continuously develop their knowledge and education via our "We Do Science" Podcast and by attending our CPD short courses, seminars and events. We also encourage our graduates to consider undertaking a research degree, if they do not already possess one (many of our students already have post graduate degrees), to further enhance their credentials and to enhance their skills in undertaking and critically assessing and writing up research. Obtaining an MSc is also necessary to achieve professional registration in the UK with SENr and the AfN as a registered Sport and Exercise Nutritionist.
The IOPN Diploma is NOT a university degree, it is a professional competency-based education program that is at the level of a post graduate degree in terms of equivalency. Many of our students undertake the IOPN Diploma to bridge the gap between their university studies and "real world" practice and/or to enable access to post-graduate study. Most of our student who have a relevant degree (i.e. sport science, dietetics etc) undertake the IOPN Diploma to enhance their credentials so to increase their employability and generally their confidence and competence to practice in both professional team settings and in private practice as a consultant. See what are current students have to say about the IOPN Diploma in these testimonials (PDF download).
Over and above our commitment to delivering the highest quality of evidence-based knowledge on the IOPN Diploma in Performance Nutrition, we strive to ensure that our students will graduate with a credential that is highly respected and recognised by relevant professional and academic bodies. The IOPN Diploma in Performance Nutrition currently has achieved achieved a variety of accreditations and recognition.
Masters Degree Access
The IOPN Diploma in Performance Nutrition is a post graduate level diploma (Level 7) professional education program that has been designed to contribute to and/or meet professional body registration competencies in a number of UK professional bodies (currently SENr and AfN) in their requirements for post graduate level education. As such many universities will consider an application from an IOPN graduate for entry onto their accredited degree programs.
Please note that if you already have an accredited degree in a related area, such as Sport Science, Exercise Physiology, Nutrition, Dietetics, or Strength and Conditioning, then the successful completion of the IOPN Diploma in Performance Nutrition will already enable you to apply for professional graduate registration with the UK Sport and Exercise Nutrition Register (see our Pathways to SENr PDF download).
Additionally, as an AfN CPD endorsed program, this course will contribute to the professional knowledge and learning of nutritionists and can contribute to the portfolio required for registration with the AfN. Full requirements of registration with the AfN can be found on the AfN website.
A downloadable PDF document of current IOPN recognised / recommended MSc programs will be available here shortly.
MSc program leaders interested in considering the IOPN Diploma for access to their course should please contact us.