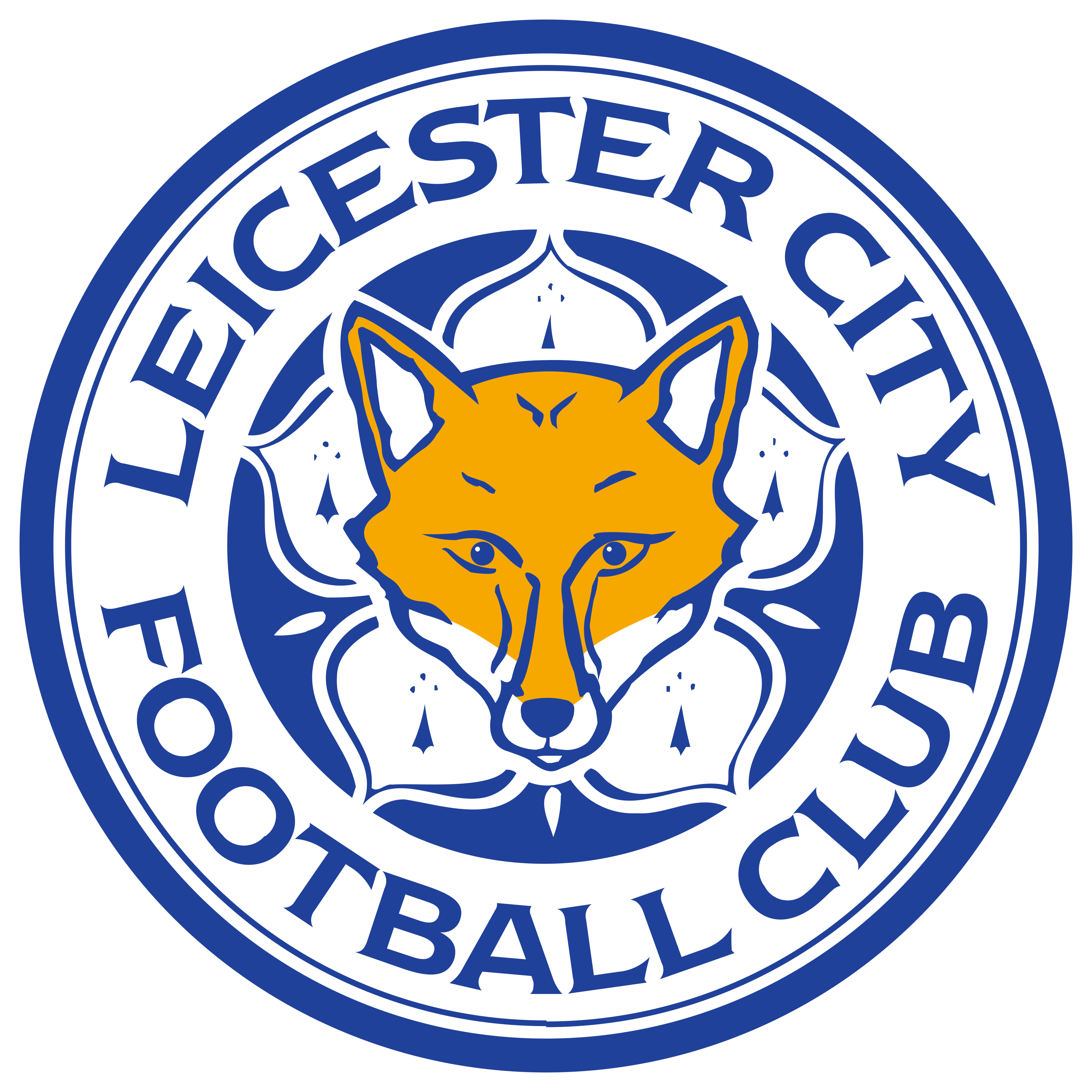 Academy and WSL Nutritionist
Leicester City
The role
Leicester City Football Club have an exciting new opportunity to work within our Academy for both men's and women's teams; reporting into the Club's Head of Performance Support, the overall objective of this Nutritionist role is to continue the development and management of a leading-edge programme for the Women's first team and boys' and girls' academies, via the education of key stakeholders and through player support.
The club
Knowing some of the history of Leicester City Football Club helps you appreciate the sense of community, spirit and family for which the Foxes are renowned for.
Formed in 1884, the Club has been in the Premier League since 2014 when the Foxes were promoted as Championship winners. In 2016, Leicester City became Premier League champions. This remarkable achievement qualified them for the UEFA Champions League for the first time in the Club's history, and the Foxes went on to reach the quarter finals of the competition. The Club continues to build on that success, and celebrated lifting the prestigious FA Cup in May 2021.
Under the stewardship of King Power and the Club's CEO Susan Whelan, Leicester City Football Club is deeply committed to the local community and its supporters and continually strives to ensure that every point of engagement with fans is truly world class including the experience on matchdays. Meanwhile, investment in the Club continues, with the 2021 opening of a new state-of-the-art Training Ground in north Leicestershire.
Who we're looking for
The ideal candidate will be a registered practitioner on the Sport & Exercise Nutrition Register (SENr) and have significant experience of working within an elite sport environment, ideally within a multidisciplinary team that supports athlete development.
Due to the role supporting the LCWFC first team, alongside the boys' and girls' academies, the successful candidate will need to be highly organised and efficient at prioritising their workload in order to support each area as necessary. The ability to build and deliver engaging training and workshops, appropriately aligned to specific age groups, is fundamental to the role.
The three core aspects of the role centre around programme development, player support, and education, with each aspect contributing to the following main objectives;
To work individually with players under the direction of the senior team Performance Nutritionist

To implement and deliver the nutrition elements of the LCFC program, involving individual and group education sessions to both players and parents

To work as part of a multi-disciplinary team across different academy age groups and the LCWFC first team to deliver core nutritional services
Due to the nature of the football calendar and demands of the role, applicants should have the flexibility to work weekends, evenings and public holidays when required.
Summary of duties
Programme development
Contribute to the development of a performance nutrition programme covering individual, small group or team-based support.

Provide advice and guidance on the latest developments in performance nutrition industry and how they could support the academy programme
Player support
Deliver specific interventions to academy and WSL players as required by the Head of Performance Support.

Utilise the Heropro platform as an education tool with players and parents.

Conduct body composition measurements to ensure a valid and reliable body composition testing protocols

Provide guidance on target setting for any nutritionally impacted physical/physiological characteristic

Coordinate and communicate interventions or recommendations with the multi-disciplinary team for the benefit of the players.

Work closely with the Head Chef to ensure the provision of suitable meal options and a player-centered nutritional programme.

Develop and provide a comprehensive match day nutritional support strategy for players to aid performance and post-match recovery.

Co-ordination with medical team for dietary intervention around long term injury, concussion, bone health (Vit D) and other nutritional related medical screening processes.

Organisation, procurement and recording of performance dietary supplementation use and education around it.
Education
Keep up to date with all UK Anti-Doping, WADA related rules/regs in regard to nutritional interventions and educate players/staff accordingly.

Produce coach and player friendly summary of nutritional support documents

Deliver practical performance nutrition workshops to players in small groups throughout the season

Deliver a holistic performance nutrition education curriculum through regular group educational workshops including parents

Provide some educational informational in the form of hand-outs for pre-academy players (U7-U8) and parents that will require minimal explanation and follow up.

Educate players and parents on the Hero platform and how it can be best utilized.

Always maintain a desired standard of player confidentiality when working with players, parents or coaches
Person specification
Essential
A registered practitioner on the Sport and Exercise Nutrition Register (SENr)

A minimum of 3 years' experience in elite sport.

Experience of working in a multidisciplinary team to support player/athlete development

Ability to deliver training and workshops that is age appropriate and engages groups.

Ability to form positive relationships with staff and players

Flexibility in working hours. Be prepared to work unsocial hours

Good Communication skills. Ability to work as part of a multi-disciplinary team of support

Work within a team environment, co-operate with others, consider the needs of others and helps others to achieve objectives.

Ability to work autonomously on own initiative, pro-active in managing one's own time, building an understanding of the internal and external environment to deliver work in a highly effective and professional manner.

Resilience and the ability to always maintain professionalism and a calm demeanor.

Excellent IT skills (including excellent MS Office – word, excel, PowerPoint).

Able to work to tight deadlines in a flexible working timetable.
Desirable
A registered Academic Associate on the Sport and Exercise Nutrition Register (SENr)

A minimum of 3 years' experience in elite sport with adolescents or young elite performers.

A good broad knowledge of all aspects of performance support

Holds an in-date FA Safeguarding Children Certificate or is willing to complete the FA Safeguarding Children Workshop within 3 months.

Holds an in-date FA First Aid Certificate or is willing to complete the FA First Aid Course within 3 months.
Role requirements
To be able to work on weekends and evenings, including Public Holidays

To comply and promote the Club's policies and procedures to include Safeguarding, Equality & Diversity and GDPR compliance

Understanding of the governance, security and cyber security requirements including areas such as General Data Protection Regulations (GDPR)

To undertake required training including mandatory Club Equality and Diversity, Health and Safety and Safeguarding Induction.

This role is subject to a satisfactory FA Enhanced DBS with children's barred list check.
How to apply
If you feel you have the qualities and experience required, click HERE and then click 'Apply'.
Suitable candidates will be interviewed as and when they apply. The role will be shut down as soon as a suitable candidate has been sourced.
Leicester City Football Club is an equal opportunities employer, and we positively welcome applications from all candidates regardless of age, disability, gender identity or expression, marriage and civil partnership, pregnancy and maternity, race, religion or belief, sex and sexual orientation.
Leicester City Football Club is committed to safeguarding and promoting the welfare of children and young people and expects all staff to share this commitment. As such, you may be subject to a satisfactory enhanced disclosure via the Disclosure & Barring Service and prior to taking up any role.
Back To All Vacancies