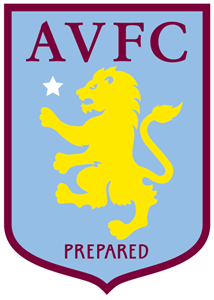 Head of Nutrition
Aston Villa
Department: First Team Medical & Sports Science Department
Hours of Work: Full Time (with flexibility to work during evenings and weekends, including matchdays)
Contract Type: Permanent
Salary: Attractive Remuneration Package
Location: Bodymoor Heath Training Ground
Closing date: 2 July 2022
1. The department
Based within our new, world-class High Performance Centre at our Bodymoor Heath Training Ground, our First Team Medical and Sports Science Department strives to deliver a multidisciplinary world class service, so our players can achieve and maintain peak performance. We have a relentless desire to win, supported by staff striving to challenge each other and maintain our pursuit of excellence and innovation. Nutrition is one of the key pillars of success for our team, reflected in our new purpose built nutrition facility and state of the art equipment.
2. The role
An exiting opportunity has arisen for a self-motivated, forward-thinking and proactive individual to join our First Team Medical and Sports Science Department in the position of Head of Nutrition.
This role is responsible for overseeing all nutritional interventions for each first team player, and consistently auditing player hydration and fuelling for both match day and training. Reporting into the Performance Director, you will also deliver nutritional information and data to players and staff (where required) through workshops, presentations & infographics.
For further information about the Role, please see the Role Profile.
3. The person
To be considered for this role, you will need to hold a Postgraduate Degree in Nutrition, along with SENr Accreditation and ISAK Level 1 (current) with supporting TEM.
The successful postholder will have detailed knowledge of meal presentation and preparation, as well as an ability to create infographics, screencasts, and presentations at a high standard. Ideally, you will also be able to translate complex evidence-based information into understandable and motivational advice.
Previous experience of working within a Premier League First Team environment, coupled with extensive knowledge and experience in High Performance Sport Science and Strength and Conditioning is desired.
This role does require a flexibility in working hours, including an ability to work evenings, weekends and unsociable hours (including matchdays) as the job requires.
To apply for this role click here
As part of your application, please ensure you upload your CV and Cover Letter.