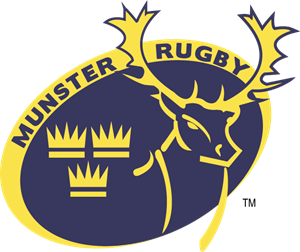 Performance Nutritionist
Munster Rugby
JOB DESCRIPTION & RESPONSIBILITY STATEMENT
JOB TITLE

: Lead Performance Nutritionist, Munster Rugby (Full Time)
LOCATION: Munster Rugby, High Performance Centre, University of Limerick
ROLE AND PURPOSE OF THE POSITION
Manage the performance nutrition service delivery and ensure alignment between
National Talent Squad (NTS), Academy and Senior nutrition programmes.
Develop and deliver nutrition support services to Munster Rugby Senior squad,
working as part of the High Performance multidisciplinary team to integrate
nutrition into players' programmes to optimise health and maximise performance.
REPORTING:
Operational: Head Coach, Munster Ruby
Functional: Chief Executive Officer, Munster Rugby
IRFU Head of Nutrition
MANAGEMENT RESPONSIBILITIES

(in conjunction with the IRFU Head of Nutrition)
Academy Performance Nutritionist, Munster Rugby
WORKING RELATIONSHIPS
IRFU Head of Nutrition

Head of Athletic Performance, Munster Rugby

Lead Doctor, Munster Rugby

Lead Physiotherapy staff, Munster Rugby

Coaching staff, Munster Rugby

Operations staff, Munster Rugby

Commercial Department, Munster Rugby
ROLES AND RESPONSIBILITIES
Leadership and Management
Promote an environment and culture within Munster Rugby that supports nutrition
as an integral component of high performance.
June 2022
Manage and develop nutrition programmes across Senior, Academy and NTS
programmes and deliver best practice service through direct work with Senior squad
players.
Provide professional leadership and mentorship to the Academy Performance
Nutritionist at Munster Rugby and meet regularly to manage relationships and
ensure continuous professional development.
Be professionally responsible for own practice and the oversight of all aspects of
service delivery in Munster Rugby.
Lead the multidisciplinary team on integrated well-being projects with significance
to nutrition.
Adhere to IRFU policies in relation to best practice and ethical behaviour.
Service Delivery
Maximise the performance impact of performance nutrition across Senior, Academy
and NTS programmes by working closely with the Academy Nutritionist, the Athletic
Performance and Medical departments and Coaching staff in Munster Rugby to
maximise the effectiveness of players' training and competitive programmes
through appropriate nutrition strategies.
Adopt a 'food-first' approach when delivering nutrition education to all players and
coaches.
Implement strategies to support players' training and competitive programmes
whilst demonstrating a comprehensive knowledge of the science that supports
sports nutrition e.g. nutrition to support strength development, recovery, hydration,
supplementation, use of ergogenic aids, recovery from surgery etc.
Liaise with hotels and catering staff at away venues and the catering team at home
venues to ensure appropriate nutrition is provided for players.
Manage and monitor a sports supplement programme across Senior, Academy and
NTS programmes that adheres to the IRFU Policy on Sports Food and Supplement
use in conjunction with Munster Rugby's supplement partners.
Implement best practice for food hygiene and undertake food safety training if
certification is not already held.
Contribute to Munster Rugby's Health and Well-being education programme (if
applicable)
Communication
Meet regularly with the IRFU Head of Nutrition on all aspects of nutrition service
development and participate in developing nutrition service delivery, including
attendance at review meetings.
Build and maintain relationships with all personnel listed in 'Working Relationships'
on all matters that impact on nutrition service provision in Munster Rugby.
Be responsible for maintaining relationships with existing nutrition partners and
identifying potential new partners in conjunction with the Commercial Department.
June 2022
Documentation and Reporting
Maintain records of all nutrition interventions and supplement issue and track
measurable outcomes. Maintain up-to-date documentation on online player
management system (TSO at present).
Provide or present reports on nutrition service developments to Senior
Management Team in Munster Rugby as requested.
Continuing Professional Development (CPD), Education and Audit
Engage in continuing professional development (CPD) relevant to sports nutrition
(including participation in IRFU in-service meetings) and be willing to participate in
research if the opportunity arises.
Carry out audits of service delivery to support improvements and change in service
delivery where necessary.
PERFORMANCE MEASURES
Performance measures will be made in the following areas:
o Leadership and Management
o Service Delivery
o Communication
o Documentation and Reporting
o CPD, Education and Audit
KEY PERFORMANCE INDICATORS (KPIs)
Annual KPIs will be agreed with the IRFU Head of Nutrition on specific areas of work
outlined in roles and responsibilities.
Participate in Performance Development Review on an annual basis with operational
and functional line managers.
June 2022
Essential criteria:
Applicants must, at the closing date for applications, be able to display and provide
evidence of the following qualifications/training, experience, specialist knowledge,
skills/abilities and behaviours outlined below:
Qualifications & Training
o An undergraduate degree in nutrition or dietetics with a recognised postgraduate qualification in a Sport and Exercise related subject e.g. sports
nutrition, exercise physiology, sports science OR an undergraduate degree in a
Sport and Exercise related subject with a recognised post-graduate qualification
in nutrition or sports nutrition.
o ISAK Level 1 (or above) accreditation.
Knowledge
o Detailed understanding of the nutritional issues (clinical and performance)
relevant to high performance sport.
o Thorough understanding of the various sports science and sports medicine
disciplines.
o An understanding of rehabilitation, recovery, regeneration and robustness
practices.
Experience
o A minimum of 3 years' post graduate experience in the provision of nutritional
support to athletes and coaches in an elite sporting environment.
o Demonstrable experience in all areas of planning, implementation, modification
and monitoring of specific nutrition programmes to support high performance.
o A verifiable record of working within a multidisciplinary team in the delivery of
performance nutrition support in elite sport.
Skills & Abilities
o Excellent communication skills.
o Excellent presentation skills.
o Able to motivate behavioural change.
o Good IT (including dietary analysis) skills.
o Good organisational skills to include record keeping.
Behaviours
o Ability to problem-solve.
o Adaptable and flexible in working arrangements to support the needs of the
organisation.
Circumstances
o Available to work irregular and unsocial hours as required involving work
outside normal office hours, at evenings, weekends and Bank Holidays.
o Full driving licence and access to a form of transport that will permit the
jobholder to meet the requirements of the post in full.
Desirable Criteria:
Experience &
Professional
Membership
o Experience of working with elite rugby players or other collision sports
o Experience in academic and/or applied research in the field of performance
nutrition
o Practitioner registration with the UK Sport and Exercise Nutrition Register