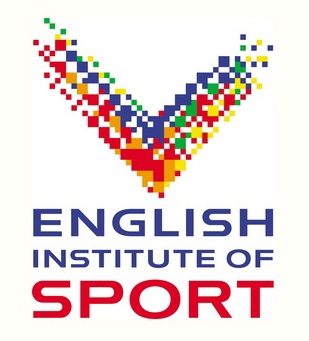 Lead Performance Nutritionist (British Cycling)
English Institute of Sport
Interview Date
Wednesday, 07 December 2022
This is a temporary, full time vacancy that will expire on 04/12/2022 23:59.
The Opportunity…
The EIS and the British Cycling team have an exciting opportunity for a Lead Performance Nutritionist to join their team on a FTC for 12 months. The role will work with some of the most successful athletes, coaches, and performance support team members in the sporting system
If you are an aspiring SENr registered Performance Nutritionist, with the required experience, knowledge, and skills to provide nutrition support to elite athletes and coaches to improve performance and are looking for the next step in your career to lock in experiences in leading a team, this is your ideal role.
We are welcoming applicants from all levels of experience, this position maybe suitable for someone looking for the next step in their career or equally desired by a well-established performance nutritionist looking to work for a world class programme.' The advertised salary is an indicator of the available budget we are expecting to flex this available budget to support the right candidates level of experience and mutually agreeable working format
BRITISH CYCLING
The Great British Cycling Team (GBCT) has been one of Great Britain's most successful Olympic and Paralympic teams for the last two decades. GBCT's purpose is to 'inspire Great Britain into a great cycling nation through being the World's greatest sports team'.
The team is made up of approximately 140 riders competing across multiple cycling disciplines including Track (Olympic and Paralympic), Road (Olympic and Paralympic), Mountain Bike (Olympic), BMX Supercross (Olympic) and BMX Freestyle Park (Olympic). The team is supported by approximately 80 members of staff who provide cutting edge, specialist support in their respective areas
Take a look at our Video! https://we.tl/t-QiI03dqAUv
Snap Shot of the role…
The post holder will be responsible for leading and working alongside the performance nutrition team. It will involve overseeing the implementation of the Bites for Bikes performance nutrition strategy to Olympic and Paralympic World Class programme riders across multiple disciplines and events in the year leading into Paris 2024, as well as directly supporting the Sprint based squads on the ground. The role will also require collaboration with the Head of Performance Support and Leads of disciplines involved in the Physical Preparation strategy to align training and monitoring, as well as performance support team members on identified performance projects.
Lead the Performance Nutrition team at GBCT
Oversee the implementation of the Bites for Bikes performance nutrition strategy as designed for the Paris 2024 cycle
Targeted performance nutrition support to the Olympic and Paralympic Track Sprint and BMX SX squads
Collaborate with Leads of disciplines involved in the Physical prep strategy to align training and monitoring
Monitor body composition specifically aligned to training and performance metrics
Support major camps and competitions, including working on tasks related to Games preparation ahead of Paris 2024
Performance nutrition support into identified performance projects, including liaising with the stakeholders at the National Cycling Centre to help support the café refurbishment to ensure a completed set up aligned to performance
Oversee and quality assure the supplement practise within GBCT, including HSE VIK allocation
Assure governance standards are in place to safeguard athlete physical and mental health
Adhere to record keeping standards in accordance with SENr, records to be kept on PDMS
Back To All Vacancies