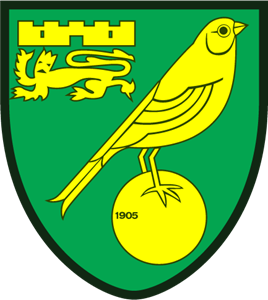 Lead Performance Nutritionist
Norwich City Football Club
Norwich City Football Club is looking to recruit a Lead Performance Nutritionist on a full-time basis.
The successful individual will be responsible for overseeing both the first team and academy age groups, delivering individualised nutritional support to all first team players, alongside the line management of a full-time Academy Performance Nutritionist.
The individual will work closely with the First Team and Academy Physical Performance and medical staff, as well as the club and academy chefs, to enhance the nutritional strategies across the club.
A key part of the role will be ongoing development of the club-wide nutrition philosophy, ensuring it links with the physical themes and aligns to the needs of the players. This will sit alongside overseeing the curriculum for nutritional education and guidance for all first team players, as well as other key stakeholders such as academy players, their parents, coaches and host-families.
The Lead Performance Nutritionist will also hold the responsibility for the entire supplements budget, and therefore budget management experience is desirable. Based at the Lotus Training Centre, the role requires the successful candidate to work throughout the football-season on a full-time basis, which will include evenings and weekends around the training and match schedules of the first team and academy where required.
This is an exciting opportunity to work within an ambitious football club with a Category 1 Academy and as such we are looking for an enthusiastic individual with a strong knowledge and passion for all areas of Performance Nutrition.
Qualifications and Experience
Essential
• Registered on the Sport & Exercise Nutrition Register
• ISAK Accreditation Level 1
• Masters Degree in Nutrition and/or Sports Science
• Previous experience of management of staff
• F.A Safeguarding Desirable
• Experience of working in a professional football club
• Experience of budget management
• ISAK Accreditation Level 2
• Full, Clean UK Driving Licence
Don't miss out on this fantastic opportunity to join the Canaries' – to complete your application click here.
To arrange an informal conversation about the role, please contact hrenquiries@canaries.co.uk in the first instance.
Closing date: Friday 1 July 2022