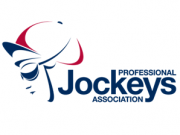 Performance Nutritionist/Sports Dietitian
Professional Jockeys Association
Role description
The racing industry's nutrition team are looking for a performance nutritionist or sports  dietitian to support the health, performance, and weight management of professional jockeys.
The role is primarily one day per week at Jack Berry House, Malton, a physical preparation and injury rehabilitation centre run by the Injured Jockeys Fund. Here, you will work with the MDT to support the rehabilitation of injured jockeys as well as working with fit jockeys looking for sports-science and nutrition support.
The nutrition team also provides support to the 59 racecourses, conducting racecourse visits on an occasional basis, and provides nutrition education on jockey licensing courses. The successful applicant will be required to visit a number of racecourses per year, and/or conduct education seminars on licensing courses, in addition to their day at Jack Berry House. Therefore, being able to drive and having access to a vehicle is essential.
Experience of working with weight sensitive or weight-making sports is advantageous but not essential. We are looking for an excellent communicator and someone who is able to meet, build trust, and develop relationships with new people in a challenging sport.
Role details
Organisation
Professional Jockeys Association (primarily)
Other industry bodies/organisations (occasional)
Location
Malton, North Yorkshire
Occasional work nationwide
Contract type 
Self-employed/consultancy
Hours/days 
1 day per week (Malton, North Yorkshire)
Occasional additional work (Nationwide)
Pay
Good Day Rate
Prerequisites
Qualifications
MSc Sport & Exercise Nutrition (or higher, or L7 equivalent)
Experience
Minimum 3 years working as a Performance Nutritionist / Sports Dietitian in professional sport
Training & skills
ISAK L1
Dietary analysis & prescription
Resource development
Memberships/Accreditations
Member of BDA/SENr register
Email CV and covering letter to dmartin@combine-performance.com
Closing time and date Midnight, 30th October 2022
Back To All Vacancies