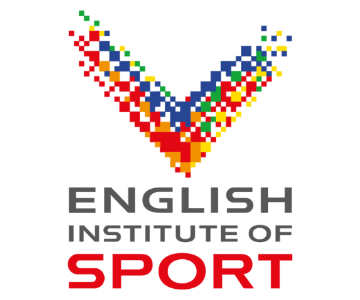 Performance Nutritionist
English Institute of Sport (British Olympic Swimming and Para-Swimming)
The English Institute of Sport is looking for a focused Performance Nutritionist (working with British Olympic Swimming and Para-Swimming) to join its diverse team at English Institute of Sport in Loughborough LE11.
Growing your career as a full-time Performance Nutritionist (working with British Olympic Swimming and Para-Swimming) is an awesome opportunity to develop exceptional skills. If you are strong in problem-solving, adaptability and have the right initiative for the job, then apply for the position of Performance Nutritionist (working with British Olympic Swimming and Para-Swimming) at English Institute of Sport today!
The English Institute Of Sport (EIS) The EIS exists to deliver outstanding performance – impacting support that enables UK High Performance System sports and athletes to excel. The EIS is the world's leading provider of Sports Science, Medicine, Technology and Innovation to high performance sport. It is unlike any other organisation in high performance sport, with an unrivalled network of experts in their fields delivering people-first solutions to over 40 Olympic and Paralympic Sports.
Established in 2002, and now a wholly owned subsidiary of UK Sport, the EIS has been providing support to Olympic and Paralympic sports for almost 20 years and is now one of the largest organisations in high performance sport globally. The EIS has around 400 high performing and highly motivated staff and work in a complex environment of external stakeholder relationships. The EIS sits in a pivotal role in the UK within high performance sport.
On a day to day basis EIS people provide outstanding support services to sports in our elite training centres. It is also at the heart of leading innovation across sport as well as being a key voice in the world of sports science and technical and medical challenges that will face our world of sport over the coming years; mental health, doping, safeguarding, concussion – to name just a few.
Role overview
This role will provide the delivery and development of nutrition support to World Class Programme athletes within Swimming, Para-Swimming and Diving. The practitioner will work as part of a multi-disciplinary team to create a world class high performance training environment.
Salary
£26,794 Grade: Level 2E (All Sciences)
Hours of Work: 1.0FTE (5 days/wk).
Such hours as necessary to carry out your duties. This will involve a minimum of 37 hours per week and may include working outside normal office hours at evenings and weekends and on Public Holidays.
Location
The role will require extensive weekly national travel throughout the British Swimming network, with a particular focus on the Loughborough and Bath National Centres in support of the Olympic Swimming programme. Therefore the work base will be either the Loughborough or Bath Performance Centre.
Workflow
• Loughborough: 3-4 days every 2nd week
• Bath: 3 days every 2nd week
• Manchester: 1-2 day every 2nd week
• Network Activity: 1 day every 2nd week
• WFH: 1 day per week
This is to be used as a guide and not committed nor restricted.
Reporting to: Head of Physical Performance for British Swimming
Main tasks and activities
Work as part of the British Swimming Nutrition Team (as led by the Head of Physical Performance) and within the wider SSSM and coaching team to support and improve performance through developing, implementing and evaluating nutrition services.
Main roles and responsibilities
• Develop, implement and monitor innovative and evidence-informed practical nutrition strategies tailored to the needs of the sport and individuals.
• Actively promote the role of food to enhance performance and health.
• Produce and distribute reports and feedback to coaching and relevant SSSM staff.
• Where appropriate, identify and facilitate appropriate communication methods, including workshops, presentations and digital content to inform and educate athletes, coaches and support staff.
• Develop and maintain current data collection processes and reporting methods. • Support athletes and coaches at major camps and competitions (both domestic and international).
• Assist with the maintenance, quality control and record keeping of nutrition products and equipment across key sites.
• Ensure that the delivery of nutrition support effectively meets the objectives and commitments to athletes, coaches and British Swimming including responsibility for the delivery of individual athlete planning (IAP) goals for a range of identified athletes.
• Work with the other members of the British Swimming Nutrition Team to ensure consistency and alignment of language, resources and prioritisation.
• Work with the Head of Physical Performance, coaches and key support staff to determine appropriate methods of implementing the overall programme of nutrition service – including strategic support, educational programmes, individual consultations, and group sessions as required.
• Adopt an agile approach to work in which support may be required to multiple athletes across different aquatic disciplines within the same site and/or day.
• Work within the rules of professional confidentiality, the SENr Code of Conduct and where appropriate, the EIS host agency.
• Maintain a comprehensive, indexed database of work conducted with athletes and coaches, including detailed records of work done with individual athletes.
• Advocate and protect Clean Sport through the promotion of UKAD messaging, continuous professional development in anti-doping and fostering a positive athlete and coach environment to support decision making.
• Embed equality, diversity and inclusion values and principles in all ways of working and in the delivery of the Performance Planning Strategy.