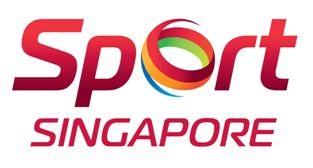 Senior Sports Nutritionist/Dietitian
At Sport Singapore, we aspire to transform the nation through an active lifestyle designed around innovative, fun and meaningful sporting experiences. Sport has the unique ability to bring people together through play, regardless of age, gender, race, ability or social status. It imparts life values, nurtures character and builds resilience. It inspires and evokes the Singapore spirit through shared experiences and strengthens our national identity. We help Singaporeans Live Better Through Sport. Sport Singapore is constantly on the lookout for individuals who are passionate about what they do. Anchored in our values of Passion for Sport, Strength through Teamwork and Care for People, we believe in working and playing, not just as a team, but as a family.
What you will be working on
The Senior Sport Nutritionist/Dietitian will design and deliver sport nutrition programmes for Team Singapore athletes to optimise their training and competition performances. Working alongside a multi-disciplinary team of sport scientists, the Senior Sport Nutritionist/Dietitian will apply best practice nutrition support to assist our athletes in maximising their sporting potential.
The job responsibilities encompass the four areas of Service Delivery, Research & Development, Education and Capability Development. Service Delivery
• Plan and optimise Sport Nutrition support and delivery to various sport programs
• Provide high-quality, sport-specific, evidence-based and performance-focused services, to maximise sporting performance
• Build in-depth technical knowledge in at least one domain of sport nutrition and/or sport program Research & Development (R&D)
• Establish a robust R&D roadmap focused on strategic requirements and targeted issues that will enhance medal winning opportunities
• Conduct applied research to answer targeted questions by sport programs
• Conduct some fundamental research in collaboration with the Universities and Research institutes to remain at the forefront of scientific enquiry
• Conduct exercise and health related R&D work that will impact the larger Singapore community Education
• Develop and deliver educational materials, along with to educating coaches, athletes and students through the means of workshops and courses
• Teach, mentor and supervise interns and trainees attached to Singapore Sports Institute Capability Development
• Identify knowledge gaps and resources to bridge these gaps
• Implement a career pathway based on best practices and in accordance with international standards
• Reach out to the pool of experts in Singapore by engaging with local and international domain experts through seminars and workshops
We are looking for individuals who are committed to sporting success in high performance sport. In addition, an ideal candidate should possess the following;
• Background in Human Nutrition or Dietetics.
• Post-graduate qualifications in sports nutrition or exercise physiology.
• Registered, with or eligible for registration with the Singapore Nutrition & Dietetics Association or equivalent.
• Minimum 8 years of working experience as a Sport Nutritionist/Dietitian, with strong background in the application of progressive, evidence-based Sport Nutrition support to individual athletes, teams and coaches, in a high-performance sporting environment.
• Experience working with international high-performance athletes at the Olympic level is a bonus.
• Understand and worked with other sport science disciplines such as physiology, psychology, strength & conditioning, and biomechanics.
• Led sport programs comprising sport scientists from different disciplines and sport performance and managers (or equivalent) – all in support of an athlete centric and coach driven program
• Good oral and written communication skills, effective negotiation and consultation skills open and dedicated to engaging in respectful and effective relationship building with stakeholders from diverse sports and backgrounds.
• Ability to educate and motivate athletes and coaches to embrace scientific support
• High levels of initiative and responsibility • Self-motivation and ability to work independently and as part of a team
• Willingness and ability to work unconventional hours and undertake travel. Only shortlisted applicants will be notified. The level of offer will commensurate with the applicant's experience and track record. Successful candidates will be offered a 2 or 3-year contract in the first instance.
Back To All Vacancies