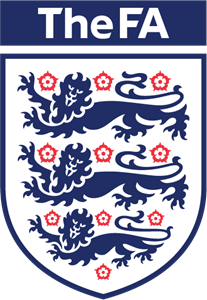 Senior Women's Performance Nutritionist
The Football Association
Role description
Lead the delivery of a world leading nutrition service to the England Women's Senior Team which supports the coaching process & provides performance advantages through optimal preparation of the players and the team.
Contribute to the overall Physical Performance and Nutrition philosophy that is provided to all England Women's Pathway teams.
This is a casual role which is based at St George's Park, Burton upon Trent and requires travel with our Senior Women's team. The expected number of days is 40-100.
Key accountabilities
Develop, implement, and monitor an evidence-based strategy for performance nutrition tailored to the needs of the England Women's Senior Team
Work with the Women's Senior Physical Performance Coach to determine appropriate methods of implementing the overall nutrition service including strategic support, educational programmes, individual consultations, and group sessions as required
Lead and deliver key internal and external research projects which underpin future service development
Lead and deliver performance nutrition coaching to England Women's Senior players as required
Provide performance nutrition support where required at training camps and competitions
Develop and maintain close working relationships with national coaches and support staff to always ensure a cohesive multidisciplinary approach that supports behaviour change
Develop and maintain close working relationships with peers in professional clubs to enable knowledge of and management of international players
Develop and maintain an extensive network of organisations and individuals outside football with whom to share and develop best practice
Work within the rules of professional confidentiality and the standards and guidelines set out in the Sport and Exercise Nutrition Register (SENr) Code of Conduct at all times
Advocate and protect Clean Sport through the promotion UKAD messaging, continuous professional development in anti-doping and fostering a positive athlete and coach environment to support decision making.
Maintain a comprehensive database of work conducted with athletes, including detailed records of work done with individual athletes
Execute additional tasks as required in order to meet FA Group changing priorities.
Comply with all company policies and procedures to ensure the highest standards of health, safety and wellbeing can be maintained.
What we are looking for
Essential
Experience of analysing the demands of a sport in relation to their nutrition needs to develop, implement and evaluate nutrition programmes for individual athletes within that sport.
A qualification at degree level (or equivalent) in appropriate subject e.g. nutrition, sports nutrition, dietetics
Minimum graduate on the SENr register
Extensive successful experience in delivering performance nutrition in elite sport
Excellent academic and applied knowledge of contemporary practice in performance nutrition
Track record of successfully integrating into established and developing multidisciplinary teams
Proven delivery of operational planning and exceptional practical delivery
Experience of working within a supplement policy and dealing with external partners to facilitate appropriate supplement provision
Desirable
Master's degree or higher in sports nutrition or related discipline
Experience in professional and/or international sport
Experience of female team sports
What we can offer you
An exciting and challenging role within a changing, dynamic and world-renowned sports organisation.
Attractive benefits and a competitive salary.
Please be aware that unless you are contractually home-based, your contract with The FA will specify a fixed location of either Wembley Stadium, St. George's Park or our Processing Centre.
We currently work within a hybrid working model whereby the expectation is to work from your contractual location for part of the week, and as and when required by the team. The remaining days can be worked remotely. We will continue to monitor this model and it may be adjusted in future if deemed necessary.
The Football Association Group promotes inclusion and diversity, and welcomes applications from everyone. If you have any particular requirements in respect of the recruitment or interview process please mention this in your application.
Closing: 6 Sep 2022