---
What is SENPRO?
SENPRO gives Sports Nutritionists the digital tools to deliver nutrition education to clients on one easy-to-use platform. The software is integrated within our diploma and will help you to complete several assignments. Scroll down to find out how..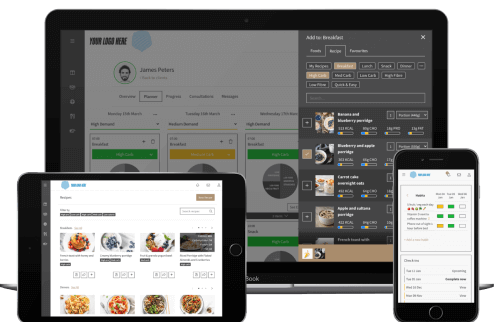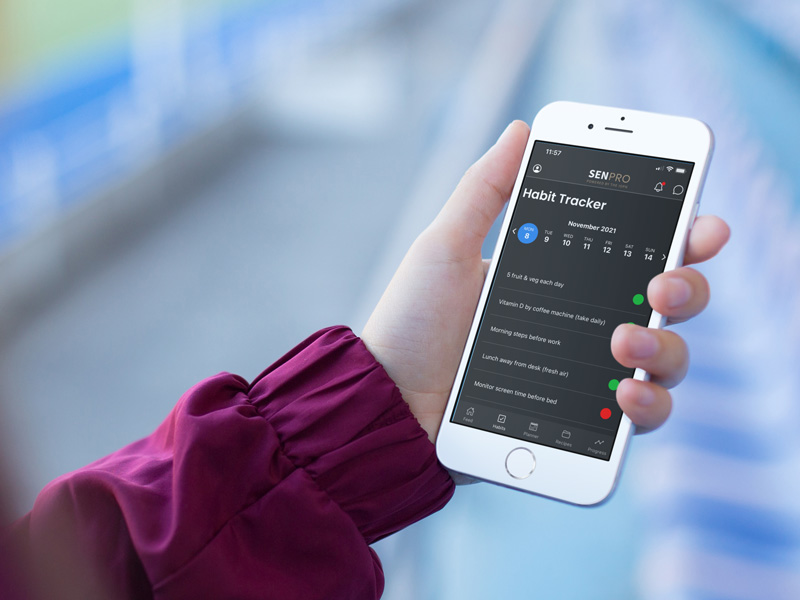 Create food logs
For case studies you'll need to show how you would fuel real world clients for different sports and performance outcomes. With SENPRO you can easily document and view your clients' daily and weekly food intake with our food log function.
Build performance plates
Training, matchdays and rest days require different energy demands and individual nutritional intake. With performance plates you can easily build meal plans for low, medium and intense training days and use the visual pie charts to educate clients.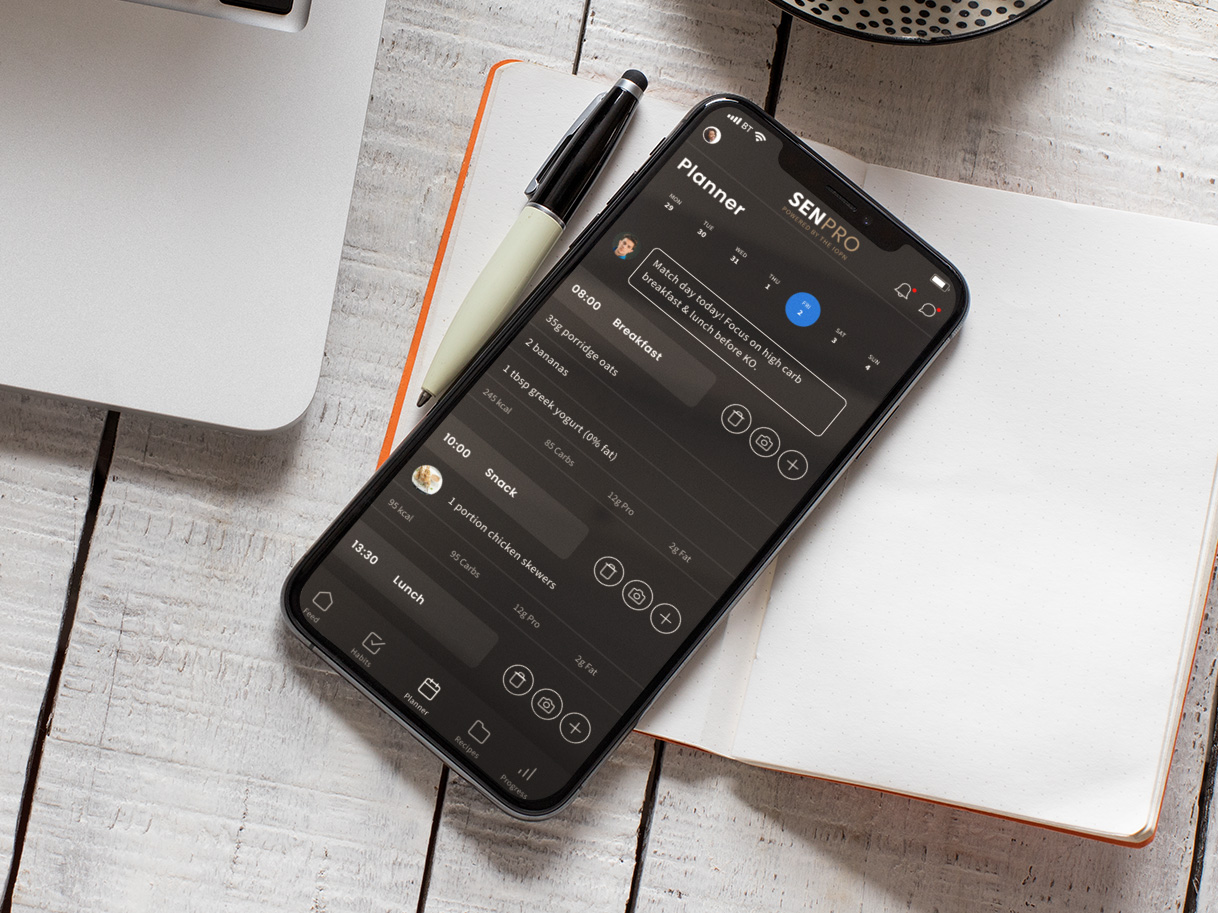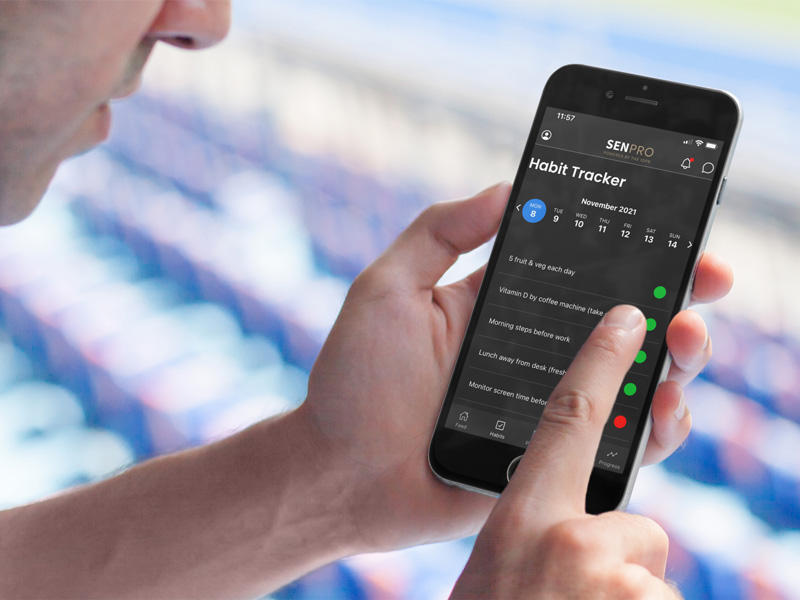 Use our nutrition calculator
Our calculator will help you to quickly break down the nutritional value of each meal or plan you prep so you don't have to worry about spending time weighing individual items of food when you could be watching your next lecture video.
SENPRO x IOPN Diploma pricing
Our range of discounts will support you throughout your learning journey and beyond.
Diploma
£0.00
£19.99
Free for 18 months
Professional
£22.50
£45.00
20 clients
Professional
£27.50
£55.00
30 Clients
Professional
£32.50
£65.00
40 Clients
Professional
£37.50
£75.00
50 Clients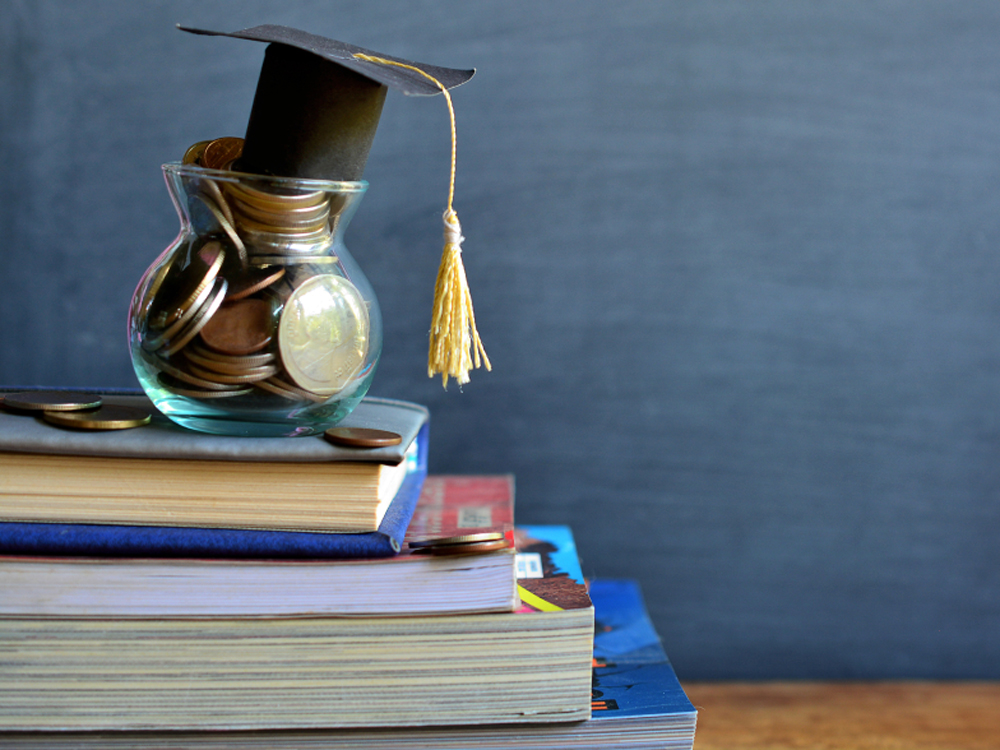 Pricing explained
For the first 18 months – You'll get the Starter plan for free to help you throughout your studies (worth £240 / year). Or if you're already working with clients, get 50% off any Professional plan.
For the next 6 months – Once you've completed the IOPN Diploma, we'll be here to help you set up & grow your business. For the next six months, you'll get 50% off the Starter and Professional tiers.
Lifetime discount – Thereafter, as a valued member of the IOPN community, you'll get a lifetime SENPRO discount of 25%. This applies to all plans.
Why sports nutritionists love SENPRO
Video tutorials
Watch these videos to learn how to use key features to complete assignments
Food logging
Performance plates
---