IOPN Diploma in Performance Nutrition: Course Overview
The IOPN Diploma is internationally recognised and uniquely designed to bridge the gap between science and practice in sport and exercise nutrition via a competency-based education approach to this advanced level professional practice focussed program.
The course is available 100% online, utilising the best available learning technologies, and specifically focusses on topics relevant to sport and exercise nutrition and its translation and application into effective daily practice. The program goal, therefore, is to develop highly educated sport and exercise nutritionists who are well equipped with the confidence and competence to work with teams, individual athletes, and recreationally active clients in the "real world".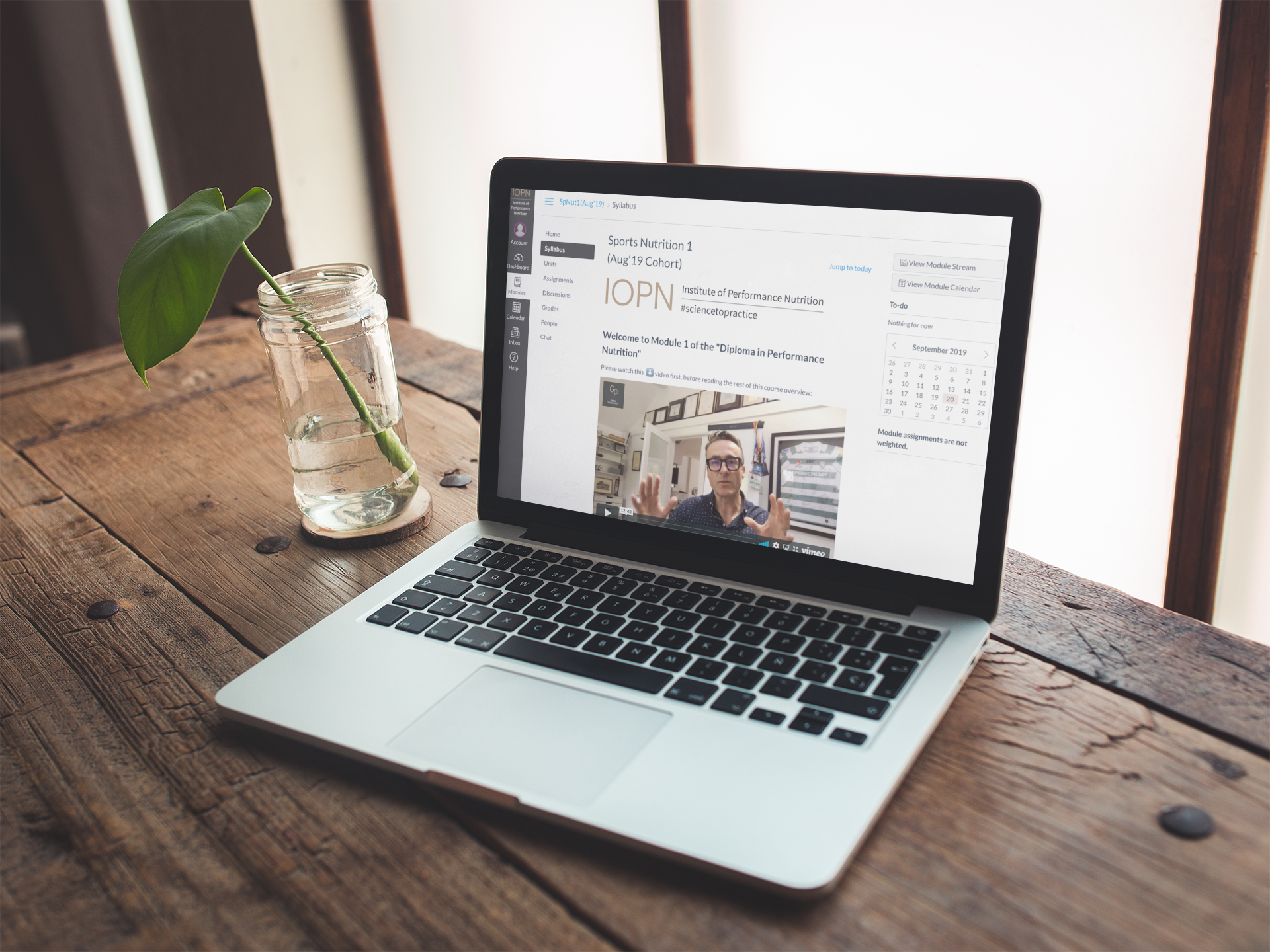 Please review the below infographic for a summary overview of the course. For more information about the course such as costs, and details about the curriculum etc please review the options in the navigation bar above under "Diploma in Performance Nutrition".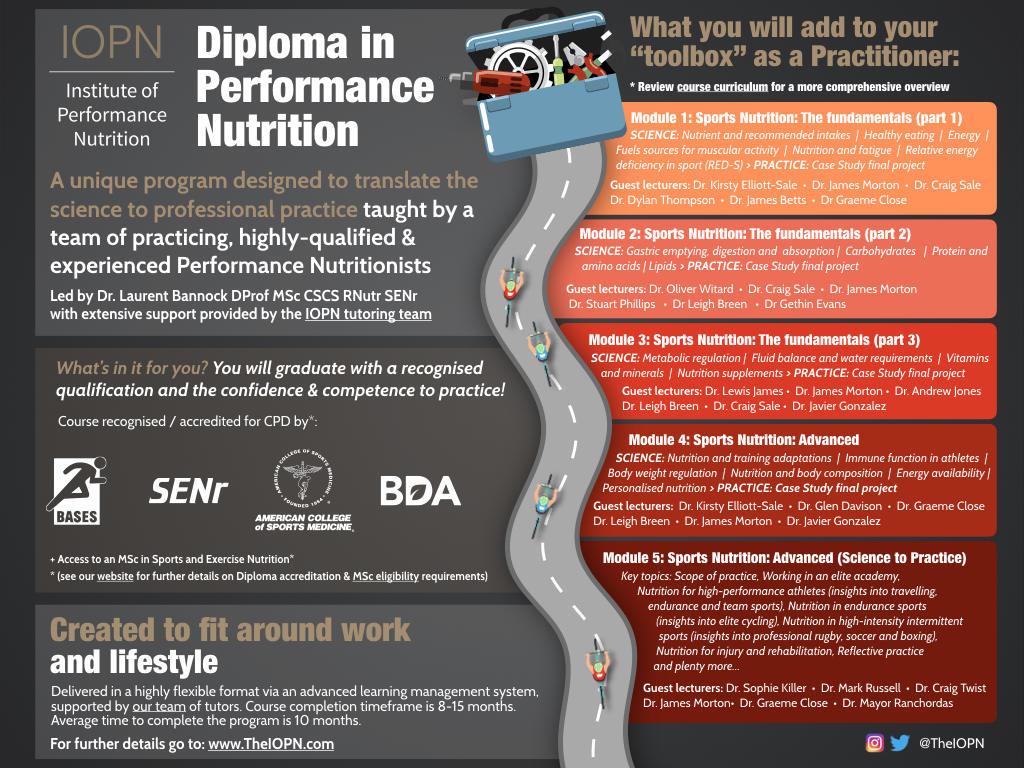 Download a PDF version of the IOPN Diploma summary course overview
Watch the full course overview video (~6 minutes / no sound):
Download a PDF of the IOPN Diploma full course overview (72 pages / ~50MB)
See Frequently Asked Questions
Your learning journey