Diploma in Performance Nutrition Overview
Welcome to our NEW online Diploma in Performance Nutrition program, which has been uniquely designed to apply sport and exercise nutrition and related science into practice with the aim of developing advanced level sport and exercise nutrition practitioners who are well equipped with the confidence and competence to work with athletes and active people in the "real world".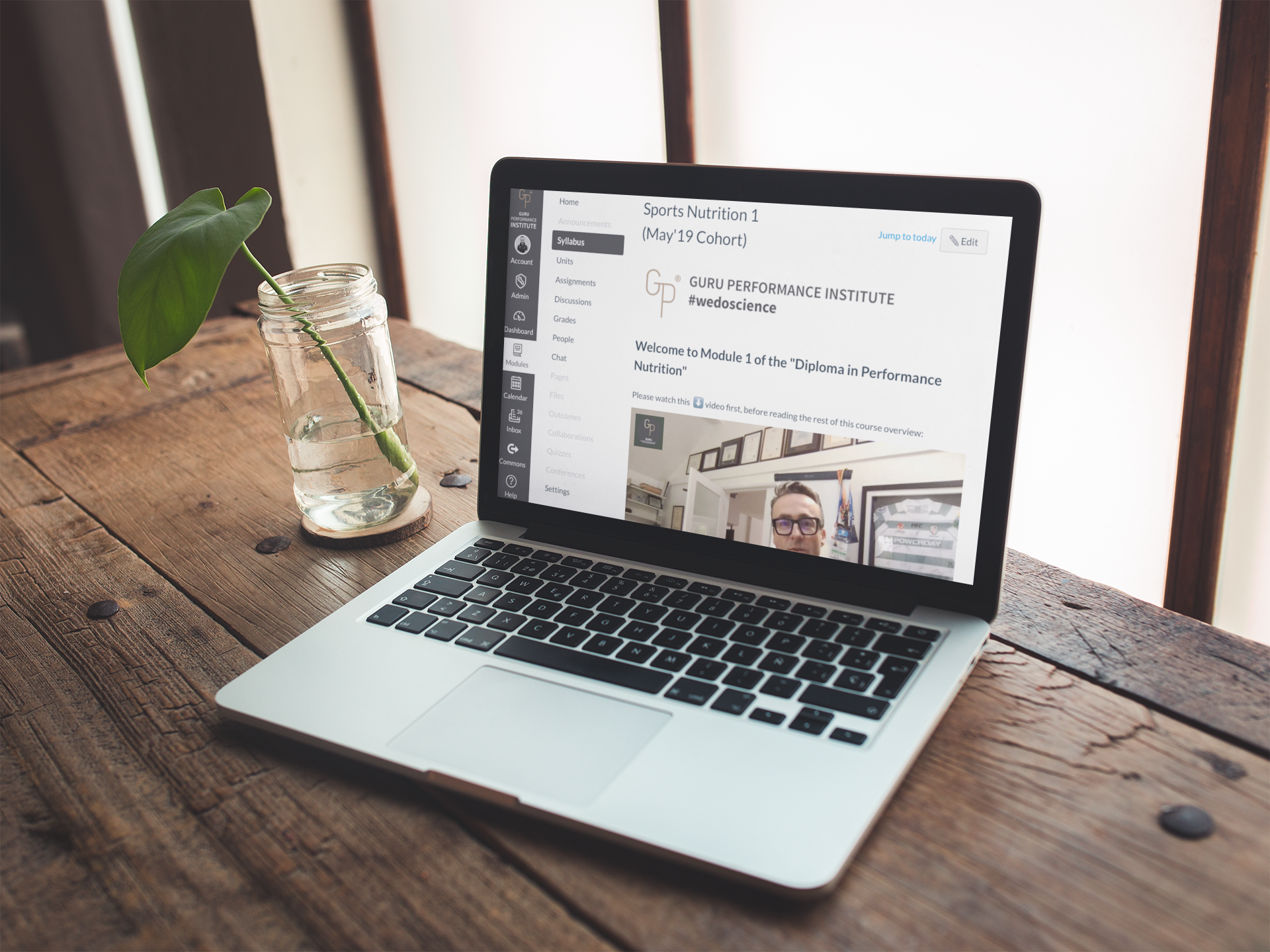 Please watch this short introductory video by program director Dr Laurent Bannock:
Please review the below infographics for an overview of the course. Please note that we recently rebranded to the "Institute of Performance Nutrition" (formerly the Guru Performance Institute), and an updated set of graphics will appear here shortly. For more information about the course such as costs, curriculum etc please review the options in the navigation bar above under "Diploma in Performance Nutrition".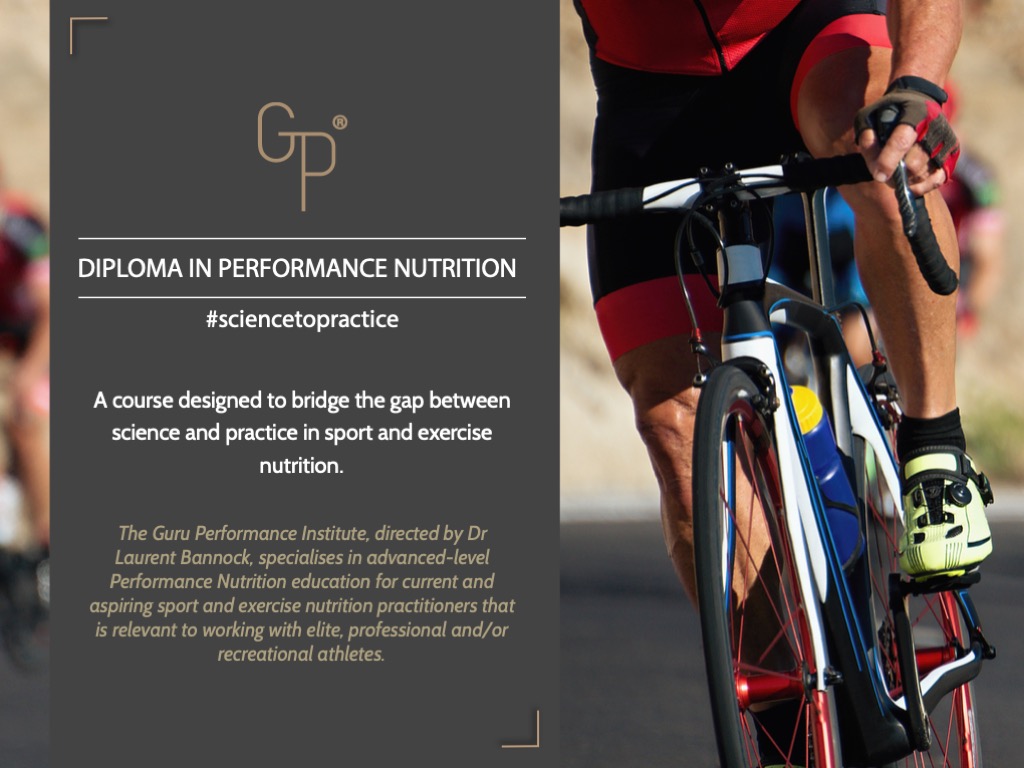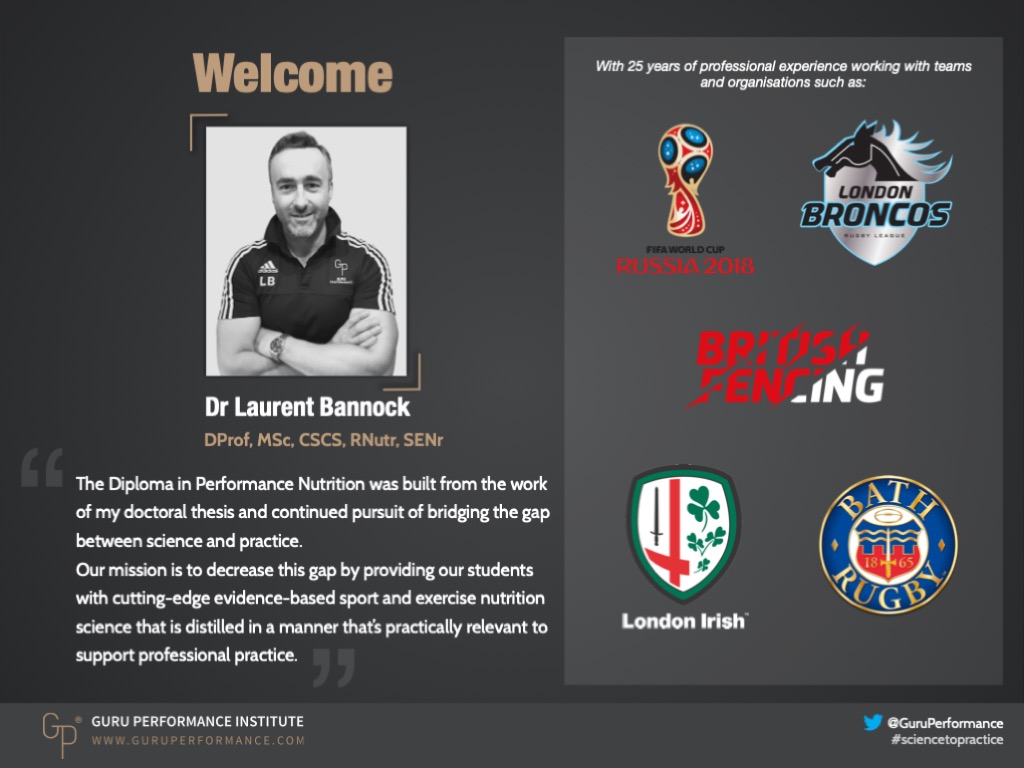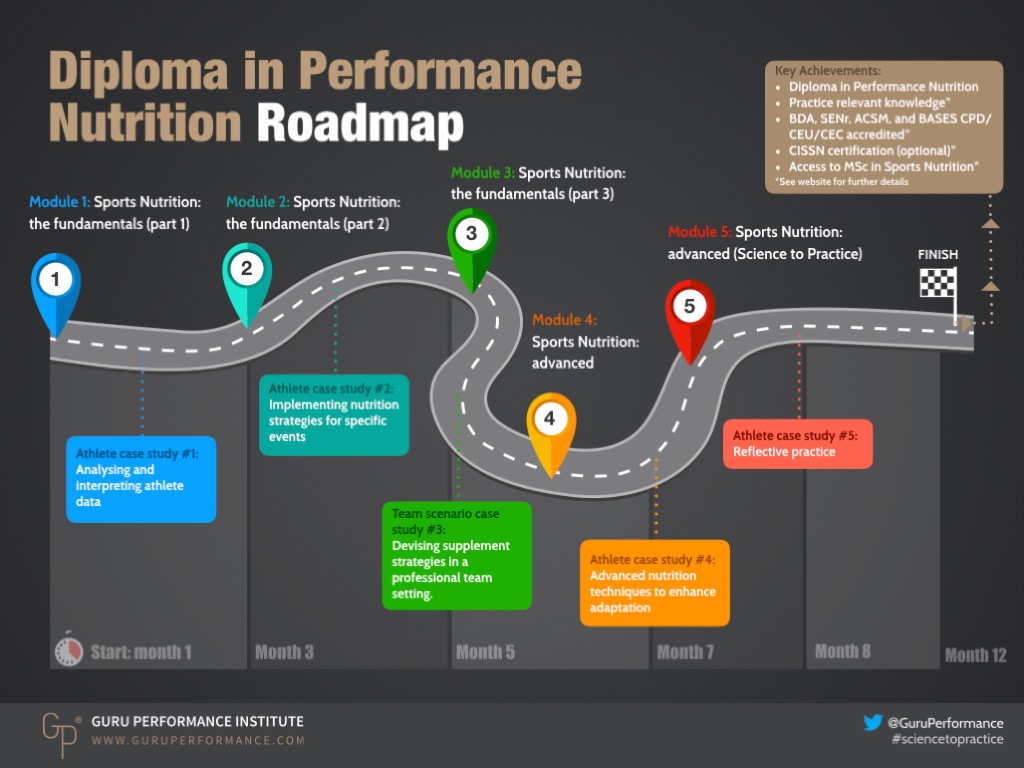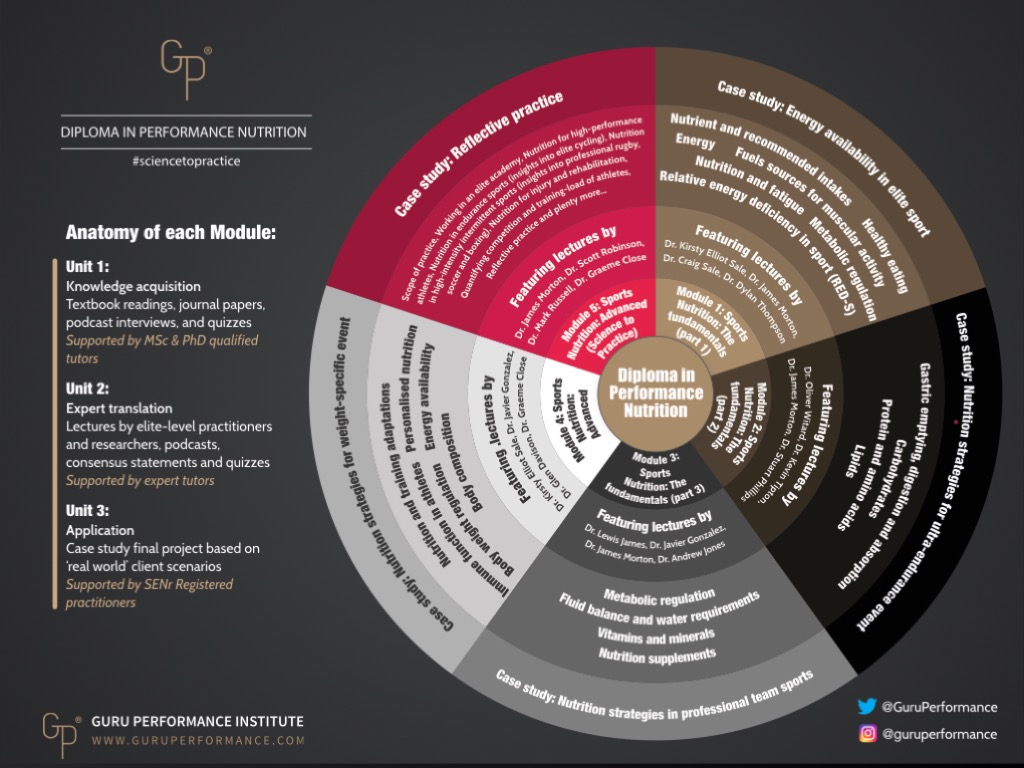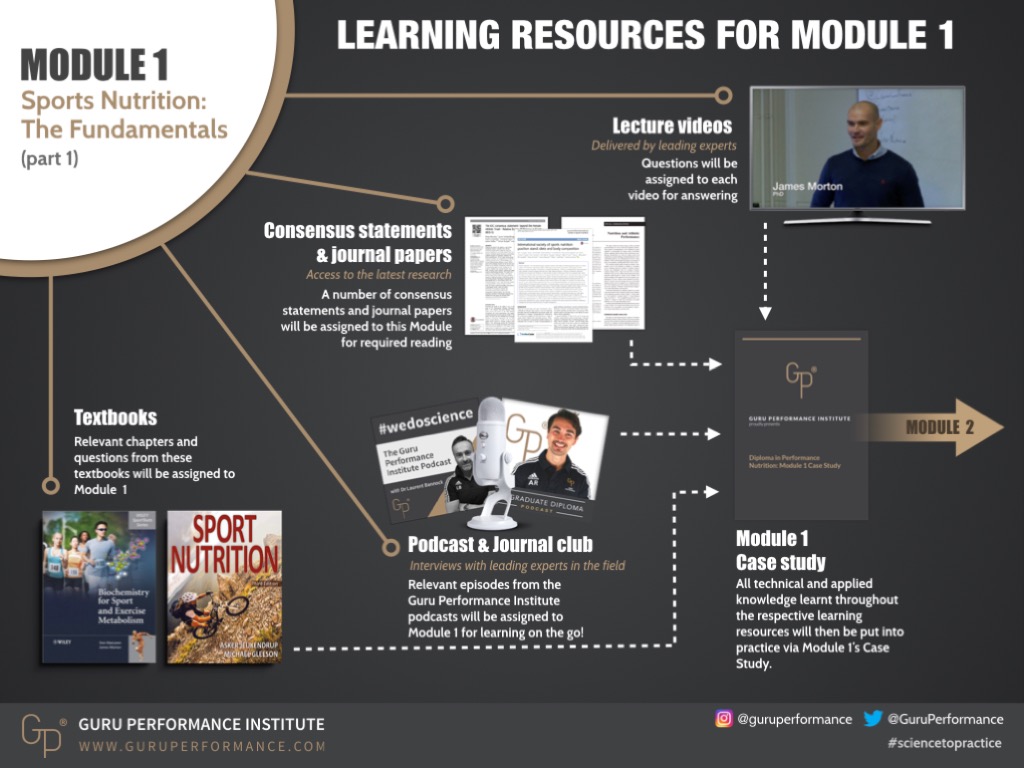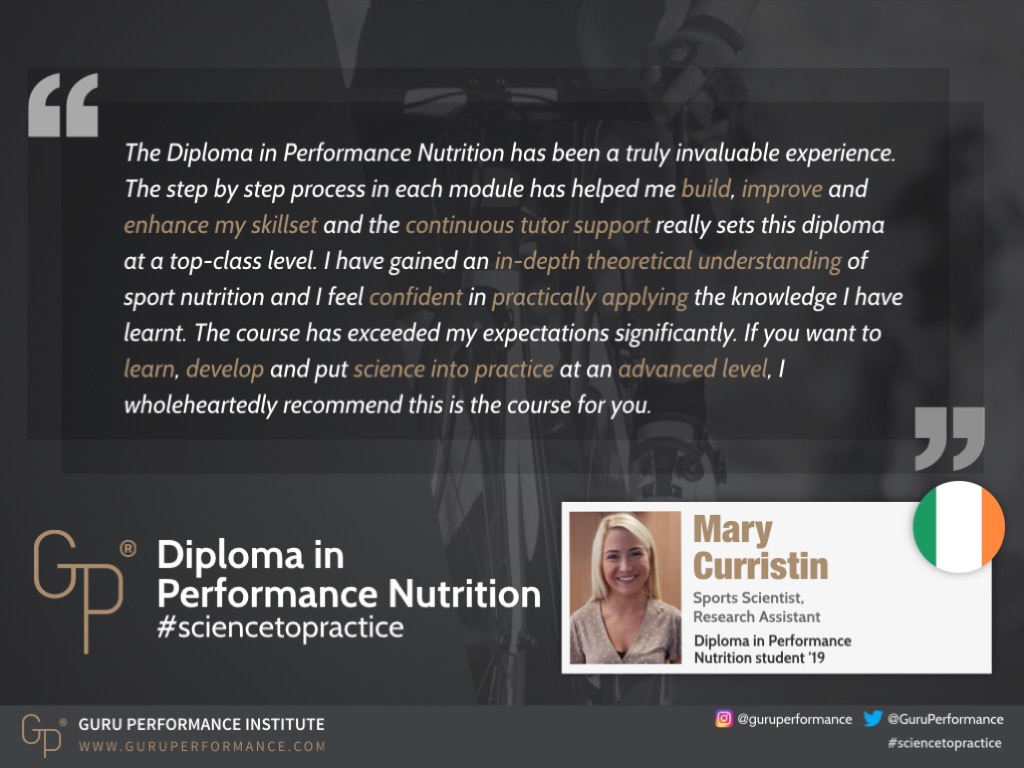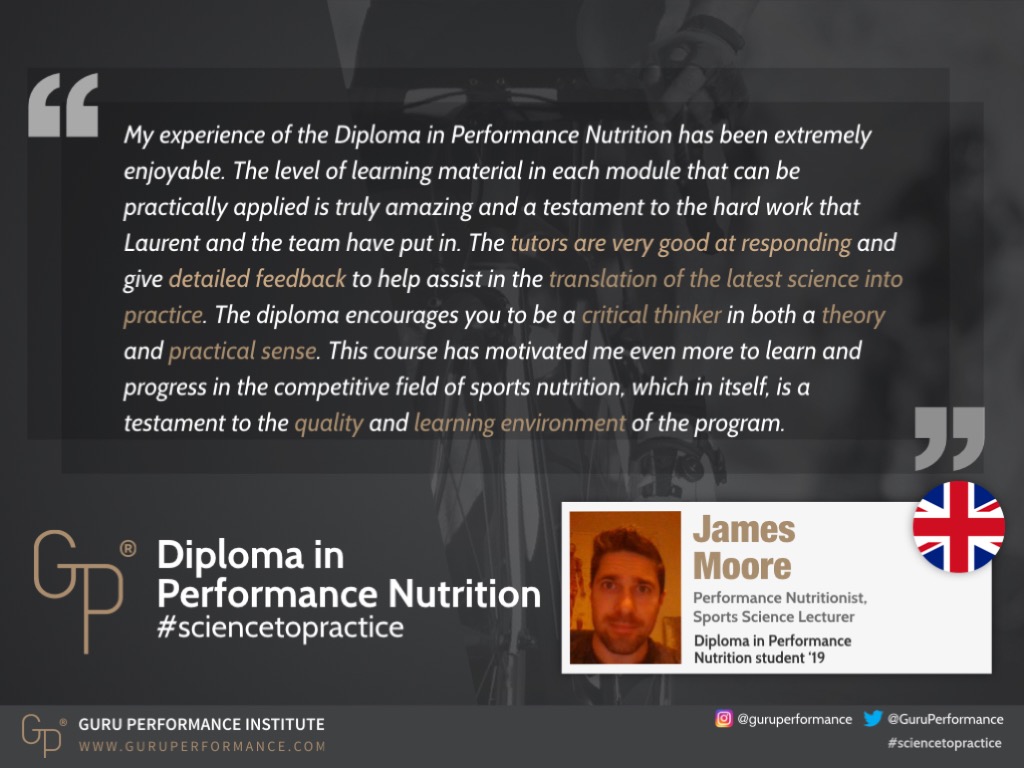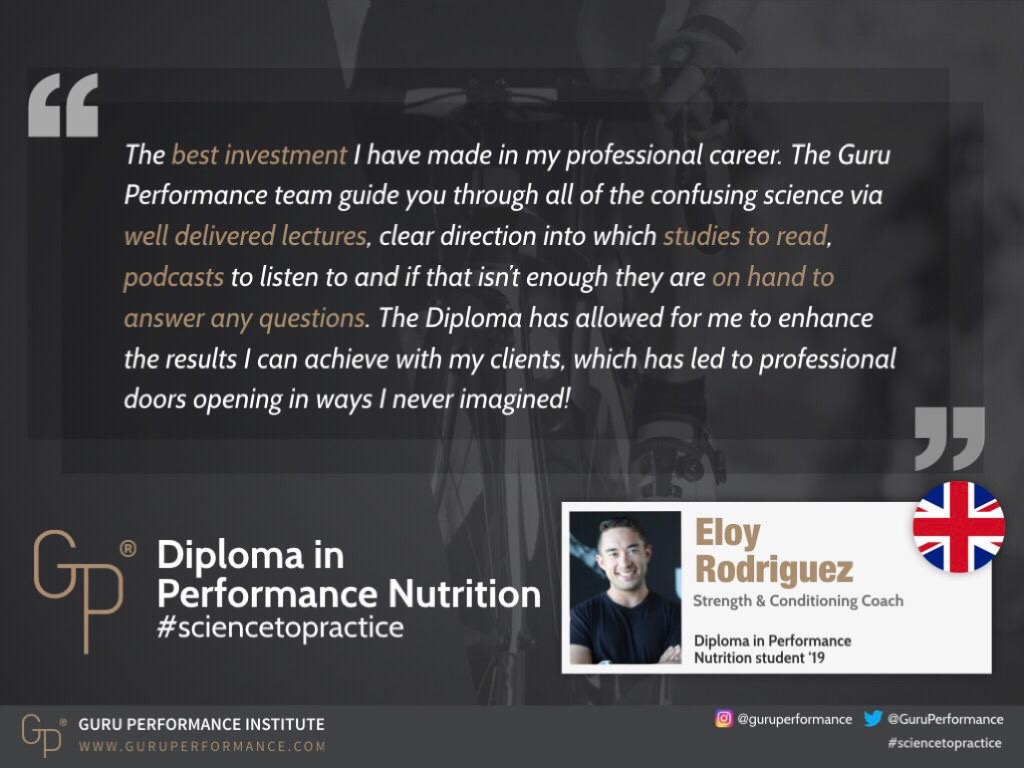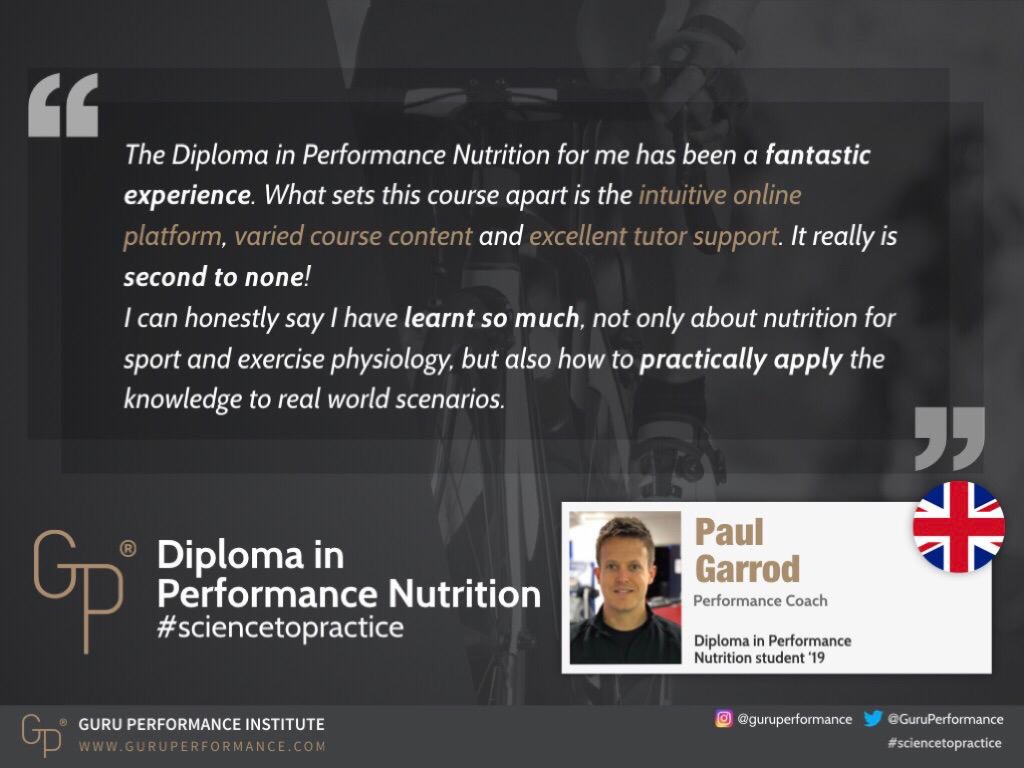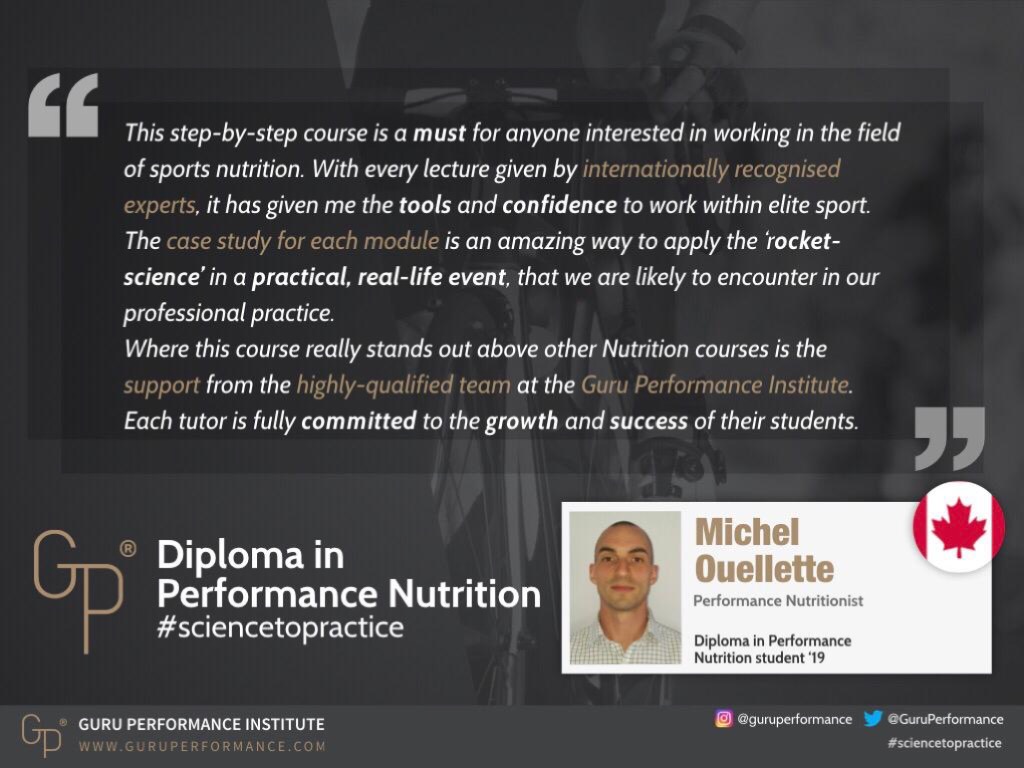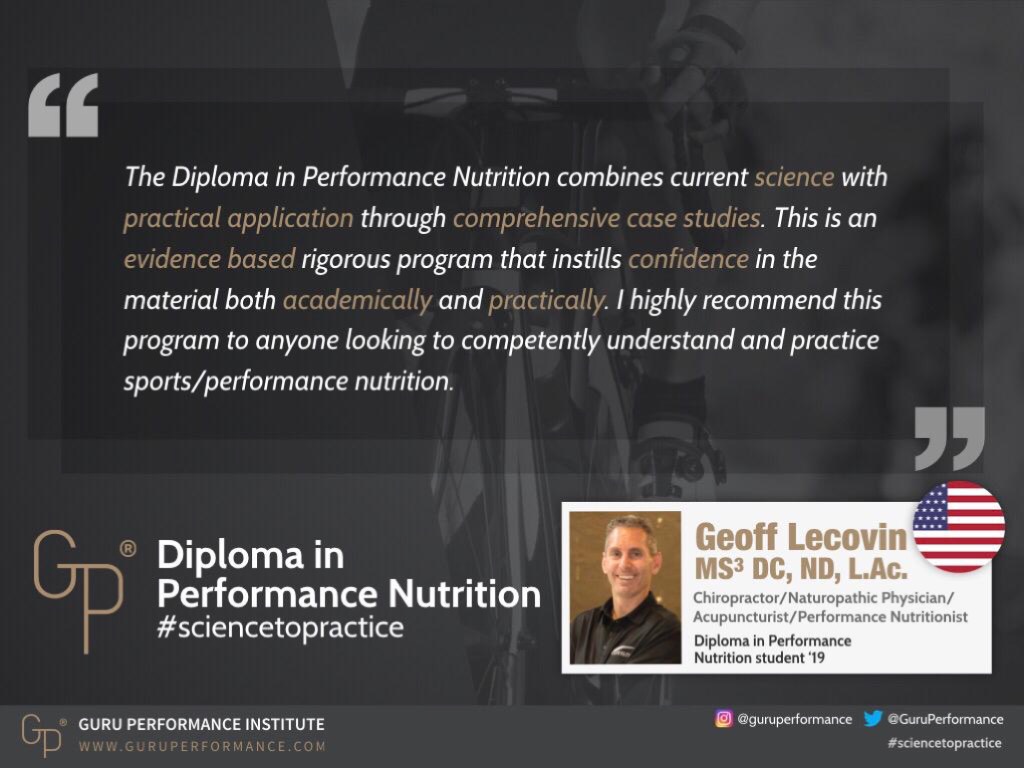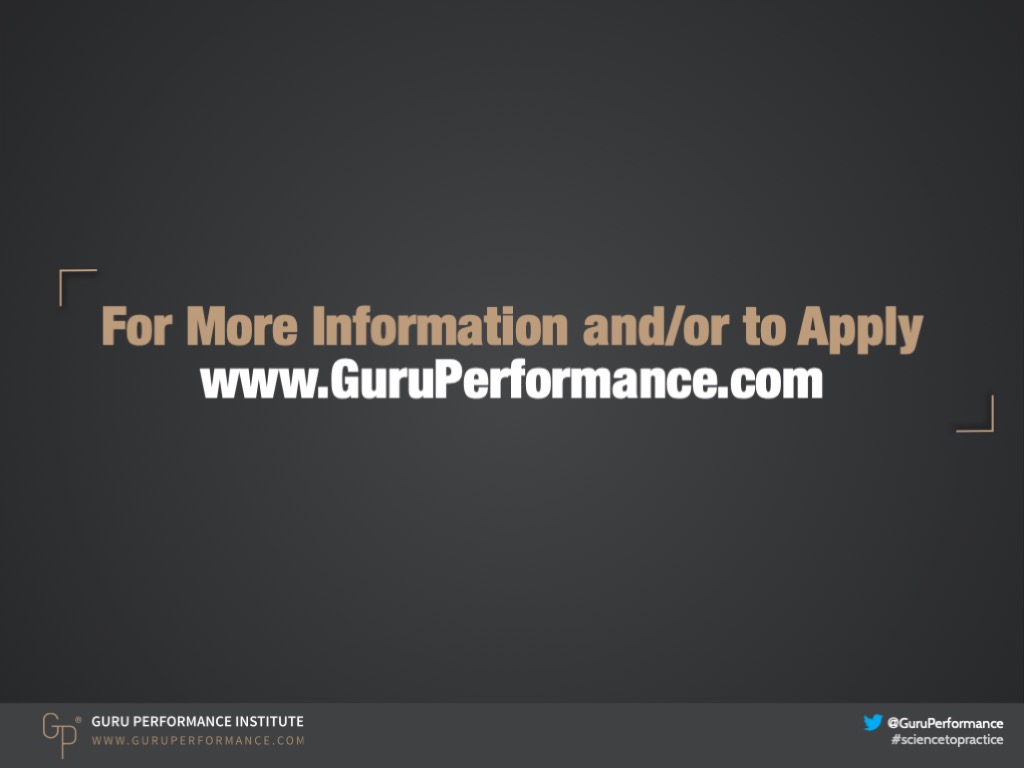 Your learning journey
Accreditations
The course is internationally recognised and accredited by a variety of academic and professional bodies to include: the International Society of Sports Nutrition (for eligibility to take the CISSN examination), the American College of Sports Medicine (for CEC), the National Strength and Conditioning Association (NSCA, for CEU), and Middlesex University, London, UK (for APEL onto their MSc in SEN). Our lectures (live and video versions) are also endorsed for CPD by the UK Sports and Exercise Nutrition Register and the British Dietetic Association – and our Diploma program may also help those with suitable qualifications achieve graduate registration with SENr.