The SENPRO Client Mobile App
Bridging the gap between nutritionists & their clients
Improve nutrition knowledge
Through a social media style feed, nutritionists can post high quality nutrition education & support on a one-to-one and group basis.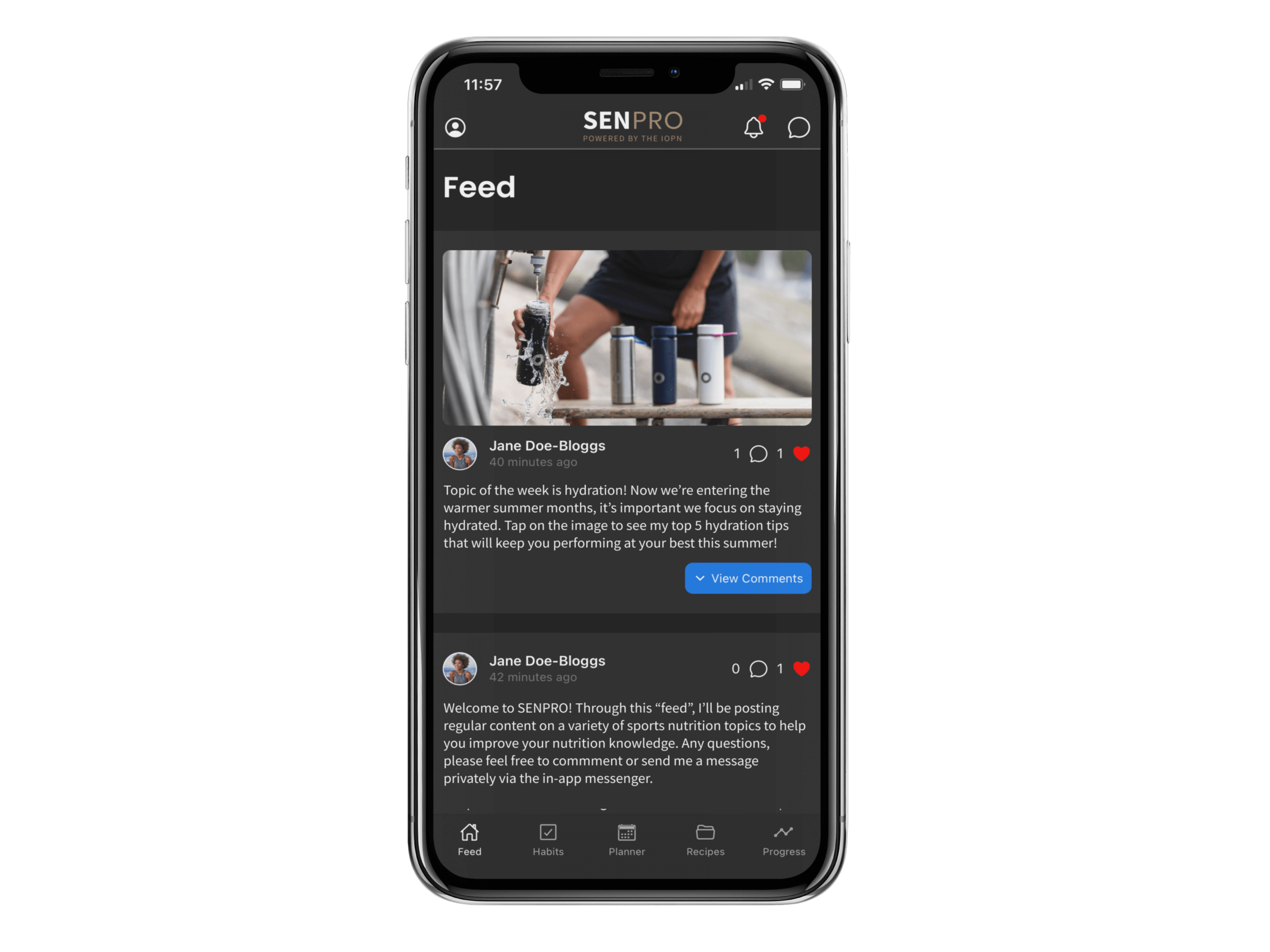 Nutrition programming made simple
Build personalised and periodised nutrition programmes for clients to view & interact with in the app. Clients can take meal photos or track foods using our comprehensive database of generic & branded foods, covering UK, Australia and USA.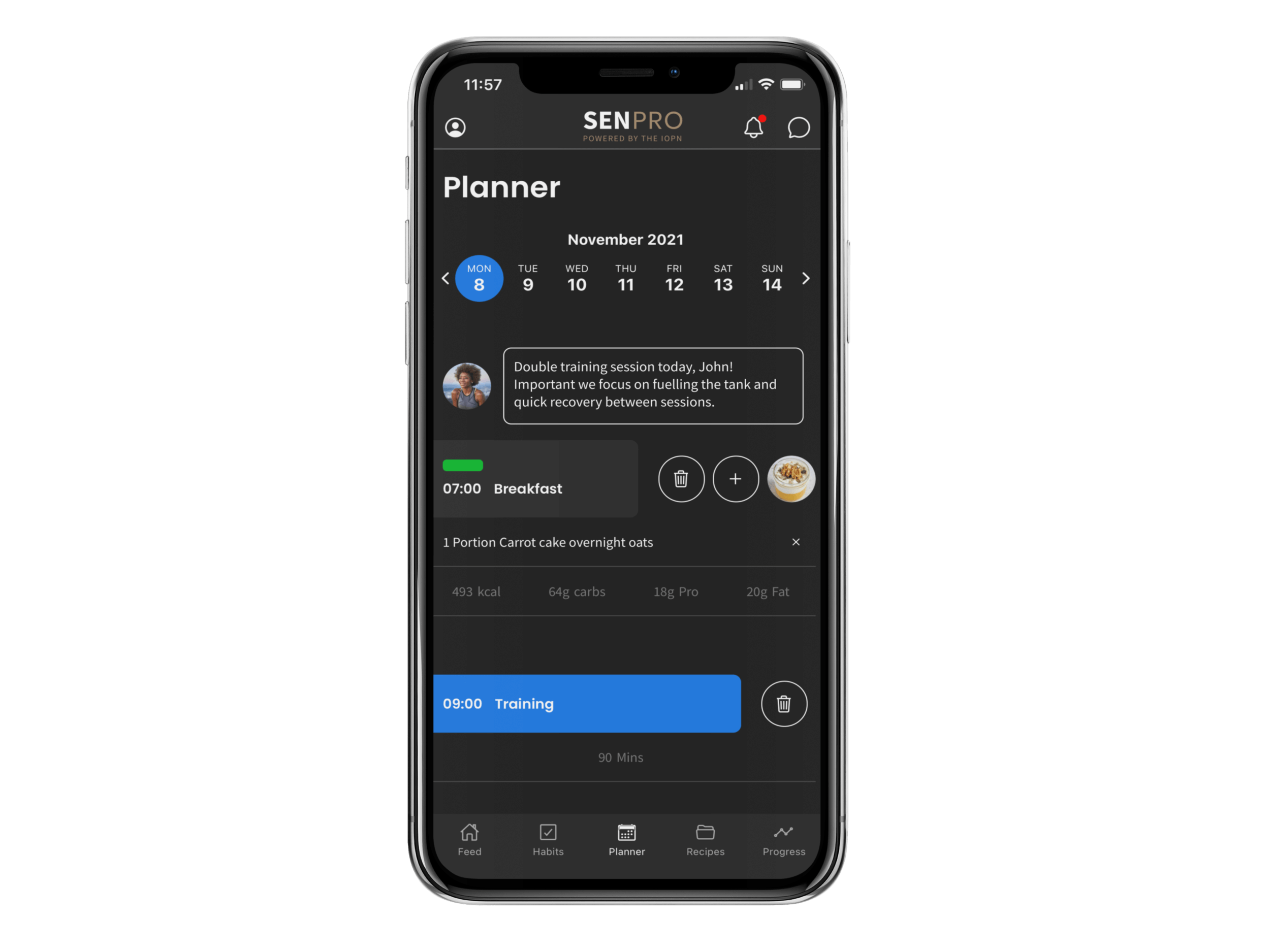 Build habits that get results
Help clients gain momentum, improve accountability and build small but life changing habits.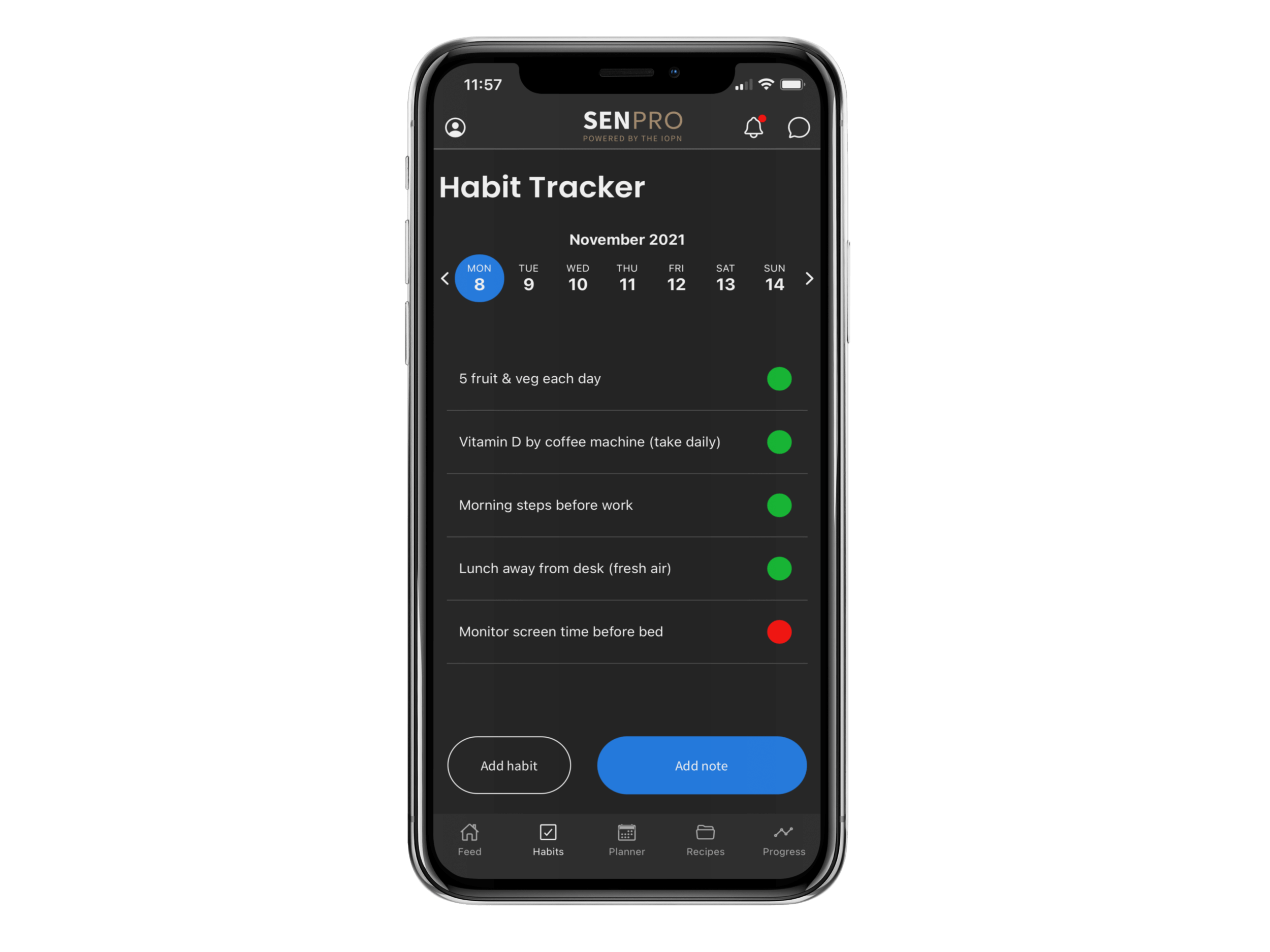 Stay connected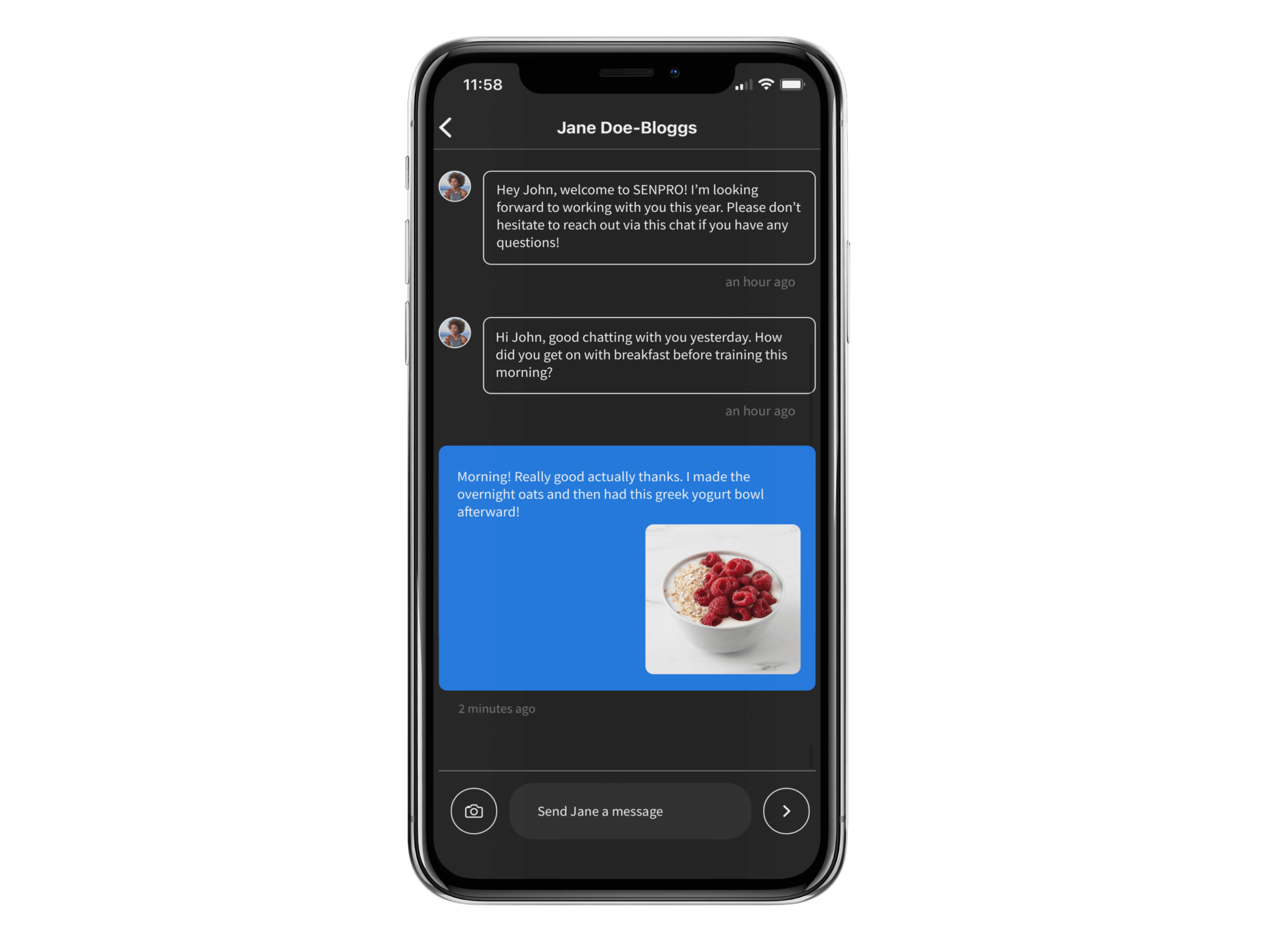 SENPRO pricing
Don't forget, if you pay your subscription annually, you'll get two months free. Self-employed? SENPRO is deductible from your tax bill.
If you need more than 50 licenses or you work for a team or an academy then Contact us for a quote.