Workshops and Events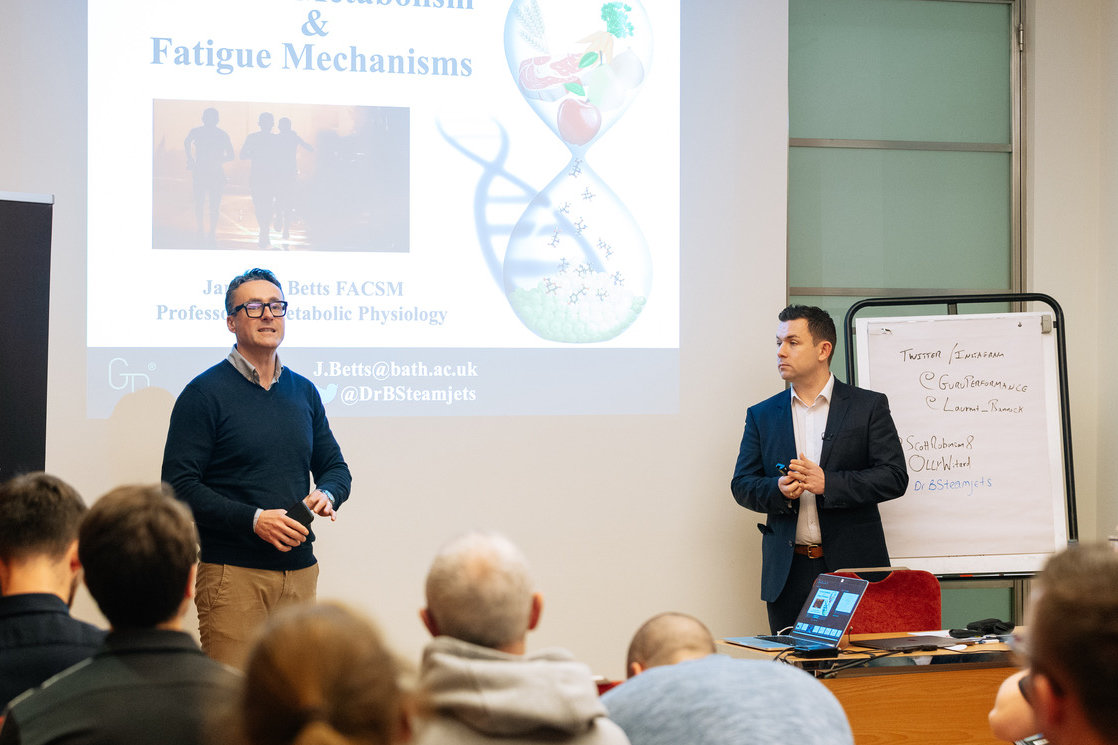 In addition to our online Diploma in Performance Nutrition program, we also offer a variety of 1 and 2 day live events in London.
See & Book Our Events on EventBrite
Science to Practice: Case Studies Seminars
The Institute of Performance Nutrition (IOPN) 'Science to Practice: case Studies" 1-Day seminar events are for current and aspiring sport and exercise nutrition practitioners working or looking to work with elite, professional and/or recreational athletes. The unique theme of each event is to translate and deliver to the attendees cutting-edge evidence-based sport and exercise nutrition science that is relevant to supporting expert professional practice through the use of case study presentations, delivered by the experienced IOPN team of highly qualified and SENr registered performance nutritionists. For information please review our EventBrite organiser page.
Upcoming Case Studies Seminar: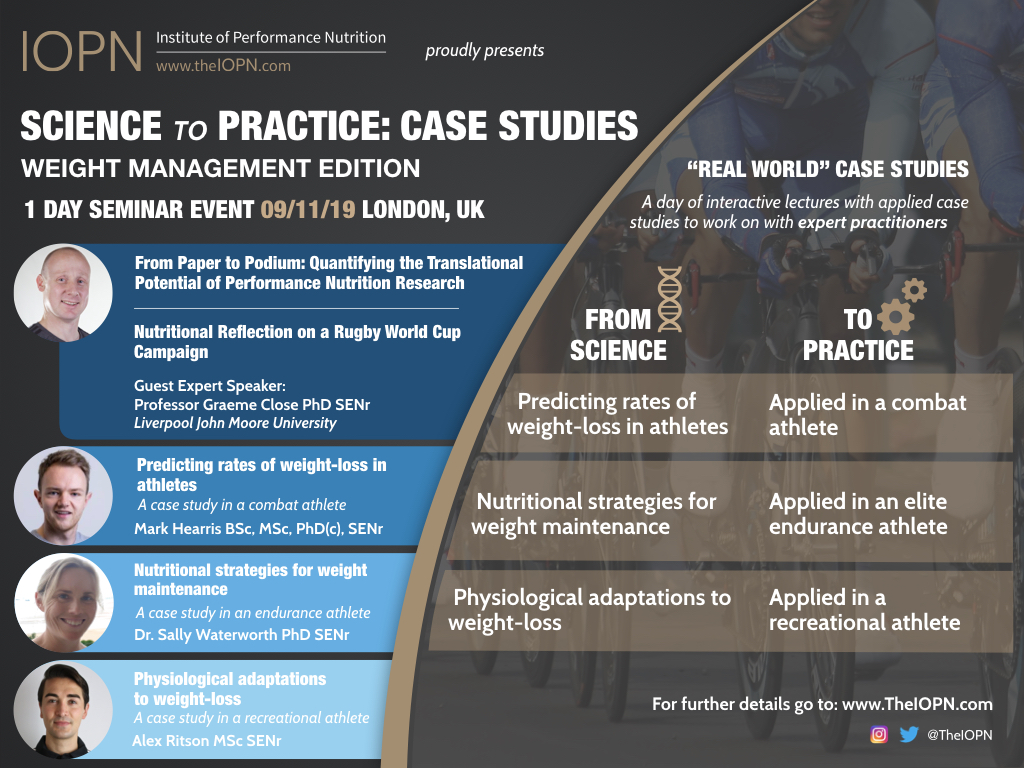 See & Book Our Events on EventBrite