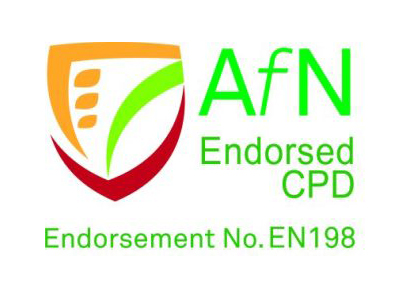 IOPN Diploma re-endorsed by AfN until 2024
We are delighted to announce that the IOPN Diploma in Performance Nutrition course content has been re-endorsed under the AfN CPD endorsement scheme, which is now current up to 02/02/2024.
This means that it is considered to be appropriate CPD activity to further the professional knowledge and learning of AfN registrants, and as suitable evidence of learning to support a portfolio application for UKVRN registration as a sport and exercise nutrition specialist in those that are eligible to apply. (Typically those with undergraduate and/or postgraduate degrees in nutrition, dietetics, or sport and exercise science).