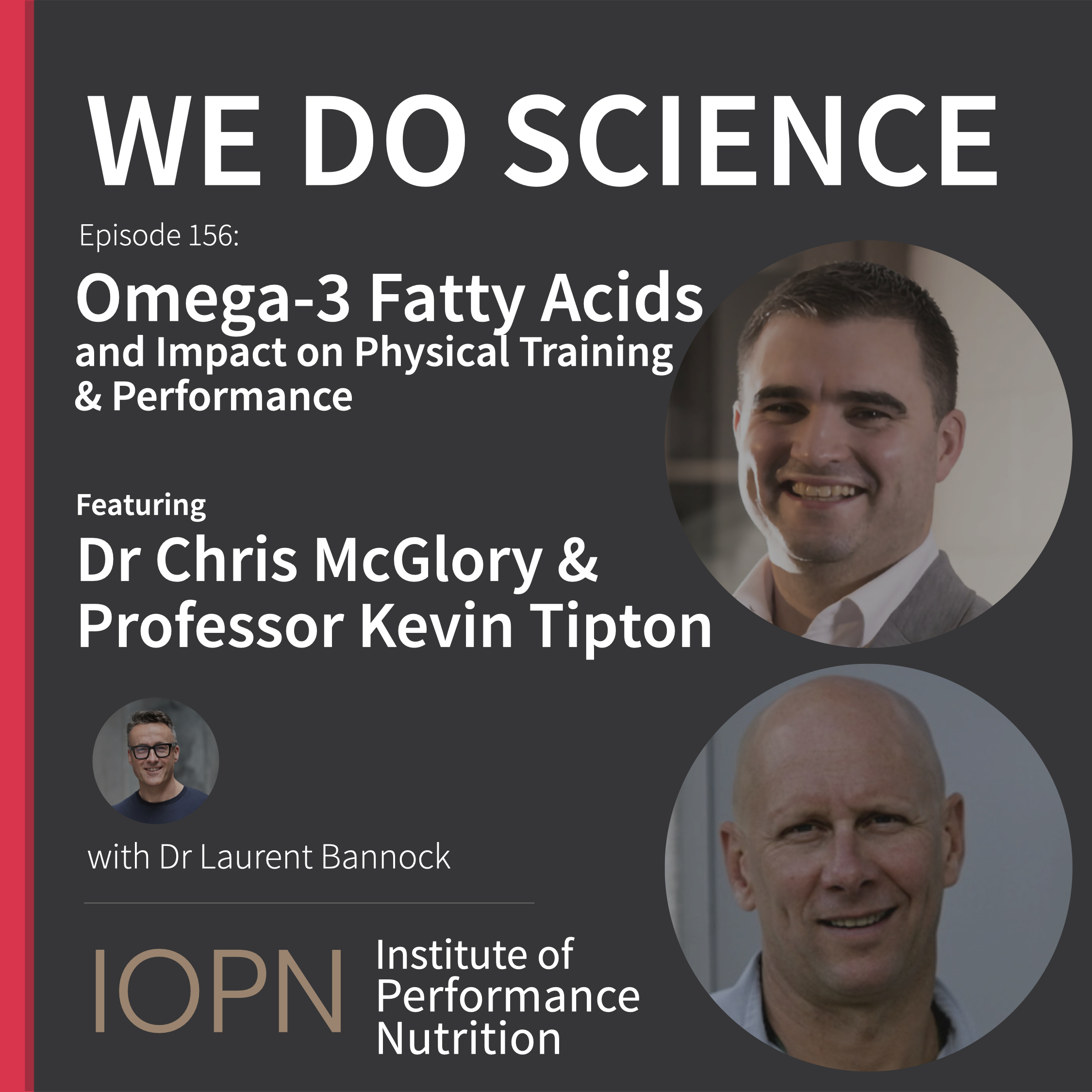 Episode 156: The impact of Omega 3 fatty acids on training & performance
With Dr Chris McGlory and Professor Kevin Tipton
Episode 156 of the Institute of Performance Nutrition's "We Do Science" podcast! In this episode, Laurent Bannock discusses Omega 3 fatty acids and their impact on physical training & performance with Dr Chris McGlory PhD (Queen's University, Canada) and Professor Kevin Tipton PhD (The Institute of Performance Nutrition, UK).
Discussion topics Include:
Overview of omega-3 fatty acids
Omega-3 fatty acids on skeletal muscle protein turnover
Benefits of consuming omega-3 fatty acids: from health to skeletal muscle
Can omega-3 fatty acids influence recovery from injury?
Omega-3 fatty acids: food first and is there a case for supplementation?
Key Paper(s) discussed / referred to: