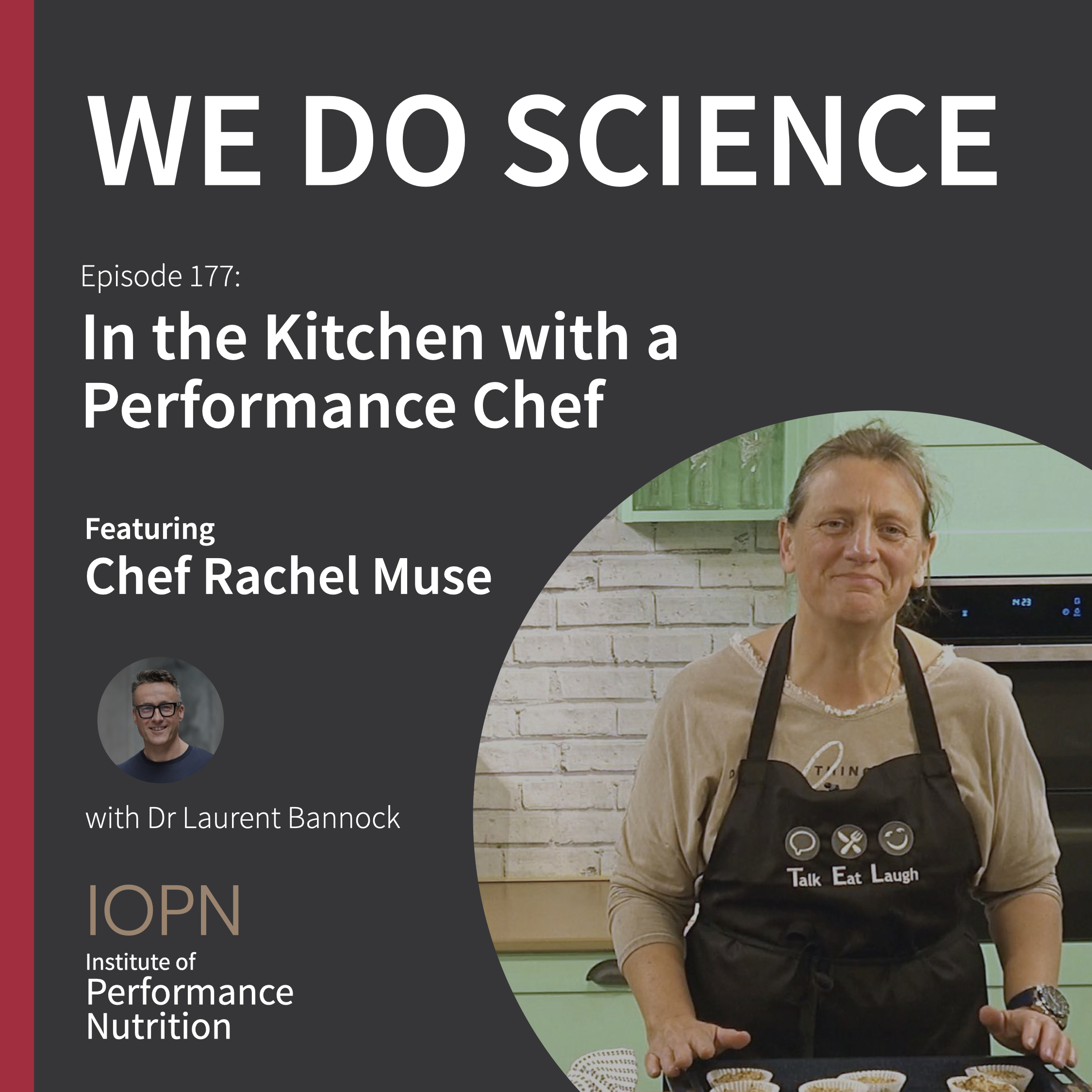 Episode 177: In the Performance Nutrition Kitchen
with Chef Rachel Muse
Episode 177 of the Institute of Performance Nutrition's "We Do Science" podcast! In this episode, I (Laurent Bannock) discuss "In the Kitchen with a Performance Chef" with Chef Rachel Muse (Talk Eat Laugh, UK).
Discussion Topics Include:
Chef Rachel's journey from studying mathematics to becoming a highly trained chef: from luxury hotel "haute cuisine" to working as a private chef to elite football players
The private performance chef's perspective on performance nutrition: "science to plate" and client experiences that performance nutritionists should be aware of
"Passing the baton": from nutritionist to chef as part of the athlete's support team
Podcast Episode Transcript: Download PDF Copy
Key Paper(s) Discussed / Referred to:
Related Podcast Episodes:
This is the first interview with a performance chef, with more planned!