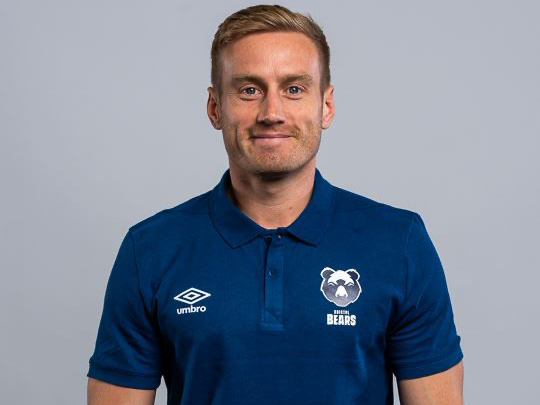 Five tips to become a Performance Nutritionist
Forging a career as a Performance Nutritionist in professional sport is tough. Every year, thousands of nutritionists graduate from courses across the world and harbour dreams of helping athletes to reach their potential – but only a small number achieve that dream.
One of those lucky few is Dr James Morehen, who currently works as a Performance Nutritionist for professional rugby union side Bristol Bears. He joined us for episode 166 of the We Do Science podcast to discuss his journey in performance nutrition and reveal the secrets of his own success.
Don't study until you're ready
"When I was 18-21 I wasn't mentally mature enough to commit to three years of studying and doing a degree. If you go to university you are basically committing yourself to a three-year contract and you have to be ready for that commitment.
"At 21, I had that drive and maturity to study. I did my undergraduate degree at Liverpool John Moores University and then went on to complete my Master's in Sports Physiology and also a PhD. That was nine years of studying – a third of my life – it's a big commitment."
Outwork your competition
"In the UK we have 85 universities that offer sports science qualifications and on average there are around 3,000 students a year. That means that every year there are roughly 3,000 students leaving university with your degree or something similar.
"In my first or second year at Liverpool John Moores, we had a lecturer, Dr. Mark Nesti. He turned around and he said: "There will probably be two of you in this room, that go work in sport, because it's cutthroat, it's very difficult to get a job, and a lot of you won't have the patience or the minerals to just keep going and the persistence to keep applying."
Step outside your comfort zone
"I remember my first presentation with the rugby league team, St Helens, when I was doing my PhD. The players wanted to know more about protein and there I was stood in this little room with a full team of players in front of me. 
"I remember being really nervous and thinking I was out of my depth – it was a real sink or swim moment. I decided to just give it my best shot – there were loads of mistakes, loads of errors but I learnt from them. I did a year there and it taught me a huge amount."
Volunteer for free
"I did an applied placement module at St Helens Rugby League that lasted for six weeks, but I wanted more. I asked the club if they'd let me come in and just help the players out until the end of the season and they said yes. Every Saturday I'd be up at 6/7am and spend the morning there working with the players.
"That gave me great experience but also enabled me to then apply for other placements and gain testimonials and references from well respected staff. I challenge a lot of people that I mentor now – I tell them to go out into their local town and speak to the amateur clubs – whether that's hockey, football, rugby, boxing etc, and offer your services. I guarantee they wouldn't turn it down. You may have to do six weeks of free volunteering but that's valuable experience."
Be passionate
"I have to get up early to drive to Bristol Bears on a Tuesday. Why do I do it? Because I love it. I absolutely love being in that club. I love the environment. I love the players, the staff. And if I didn't enjoy it, I wouldn't do it.  I'm passionate about improving the provision of nutrition at that club. 
"For me, that's fundamentally what it boils down to, that if you don't enjoy nutrition, and you don't enjoy working with professional athletes, it's probably not the industry for. Go work a 9 to 5."
To listen to the full interview with James Morehen on episode 166 of the We Do Science podcast, click this link.