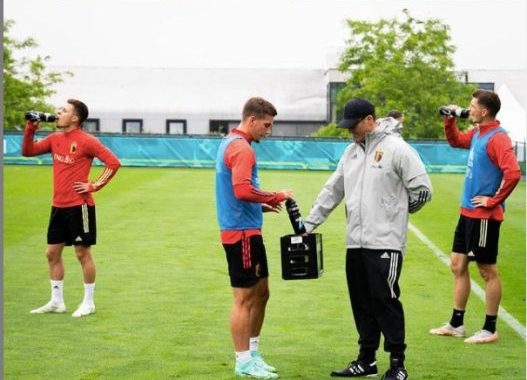 How to develop your communication skills with clients
Aimee-Ellen O'Keeffe is a Performance Nutritionist for Manchester United Women Football Club, but her journey to landing her dream job was a long and storied one. Here, she discusses how working for the NHS and as a Barista in a coffee shop gave her the interpersonal skills to communicate with professional footballers and everyday clients. She also explains the importance of group and one-on-one education to help athletes with different levels of nutritional knowledge. This interview is an excerpt from Aimee's interview on our We Do Science podcast – click this link to listen. 
Aimee, you're a Performance Nutritionist for Manchester United Women – how did you get to this point?
"​​I initially started a sport, exercise and nutrition undergraduate degree at Dundee University but dropped out after a few weeks and took three years out of education. I then studied at Liverpool Hope University and worked for the NHS on child weight management programs when I graduated. I was working with overweight children and their families, which was a frustrating but rewarding experience. 
"I've always been a very sporty person, so I worked as a personal trainer alongside working for the NHS. I did that for a few years and then by accident I started working with a client who was a female footballer for Liverpool Football Club. She was about 13 and suffered a stress fracture in her back that just wouldn't heal. I became curious as to why it wouldn't heal and started reading about nutrition.
"From there, it developed into a massive passion of mine and I decided to enrol on the sports nutrition master's course at Liverpool John Moores University. While I was there I applied for a placement with Manchester United Women and I was lucky enough to get that. After that placement came to an end, United's manager, Casey Stoney, pushed for the club to hire a full-time nutritionist, which is really rare in the women's game, and the rest is history."
What do you think made you stand out over other candidates for the placement and the job?
"I think I've got good soft skills, in terms of my conversational skills and emotional intelligence. I'll always go the extra mile as well, though I think I'm guilty of doing it too much where the girls need to start doing a bit more themselves! I also think I'm capable of adapting and spinning 400 plates at once. I have a full-time role but I have other roles as well so I have to be adaptable and really good with my time."
You worked for eight years before doing your master's degree – did that real world experience help you?
"Absolutely. I've worked many jobs. I've been a barista in Costa Coffee while studying and I worked for the NHS as well. I think there's always that human element – my belief is be kind and show that you care. If you care about someone, then he or she will buy-in to what you're teaching them.
"I do think that's really important. You need to be able to show  empathy, which is something I really needed when I was working with families where they didn't have much money. So showing empathy to them, and just being on a level with them and showing that you care. It has massively helped me in my career from eight years ago to now working with one of the best teams in MWSL. It's still the same principles that I apply all the time. 
"I do think it's really important that you just get to understand they're not athletes. They're just people that are really good at football, or the families who I worked with at the NHS, they weren't fortunate enough to have things that we expect people to have and the education that we expect people to have, and understanding that and the reasons why. It just massively helps with how you can help them going forward."
What other jobs do you do outside of Manchester United?
"I work with private clients. They are usually your average gym goer or working class mum, who is balancing having two kids, working full-time, trying to get to the gym and trying to eat healthy. it's a completely different end of the spectrum, but I think working with both is really important.
I'm also running a group program until the end of this month that is pure nutrition basics. It just focuses on habits and massively hitting them with education, because I think you can give anyone a meal plan. The first thing someone will ask you for is a meal plan. And I'm like, "No." Because by the end of the month or whatever, I want my clients to be able to build their own plan, just by knowing what to choose. If they go out in a social situation they're not going to know what to get. So I'm quite stubborn on that."
How important is it to switch between group and individual work?
I do think group work is impactful and I've done that a lot at United. I think there are things that the whole group do need to know. But I personally like them to feel like individuals in a team. So I'm always conscious that I will have conversations with them on their own. I'm also just starting to implement mid-season reviews. These are an informal chat where I just note down a few bits of information and try and just keep it quite light-hearted so then they're getting that individualised approach as well as the group work. So yeah, I think it's important to combine the two. I guess you can't just throw one sheet over everyone and be like, "You're all the same."
This interview is an excerpt from Aimee's interview on our We Do Science podcast – click this link to listen.