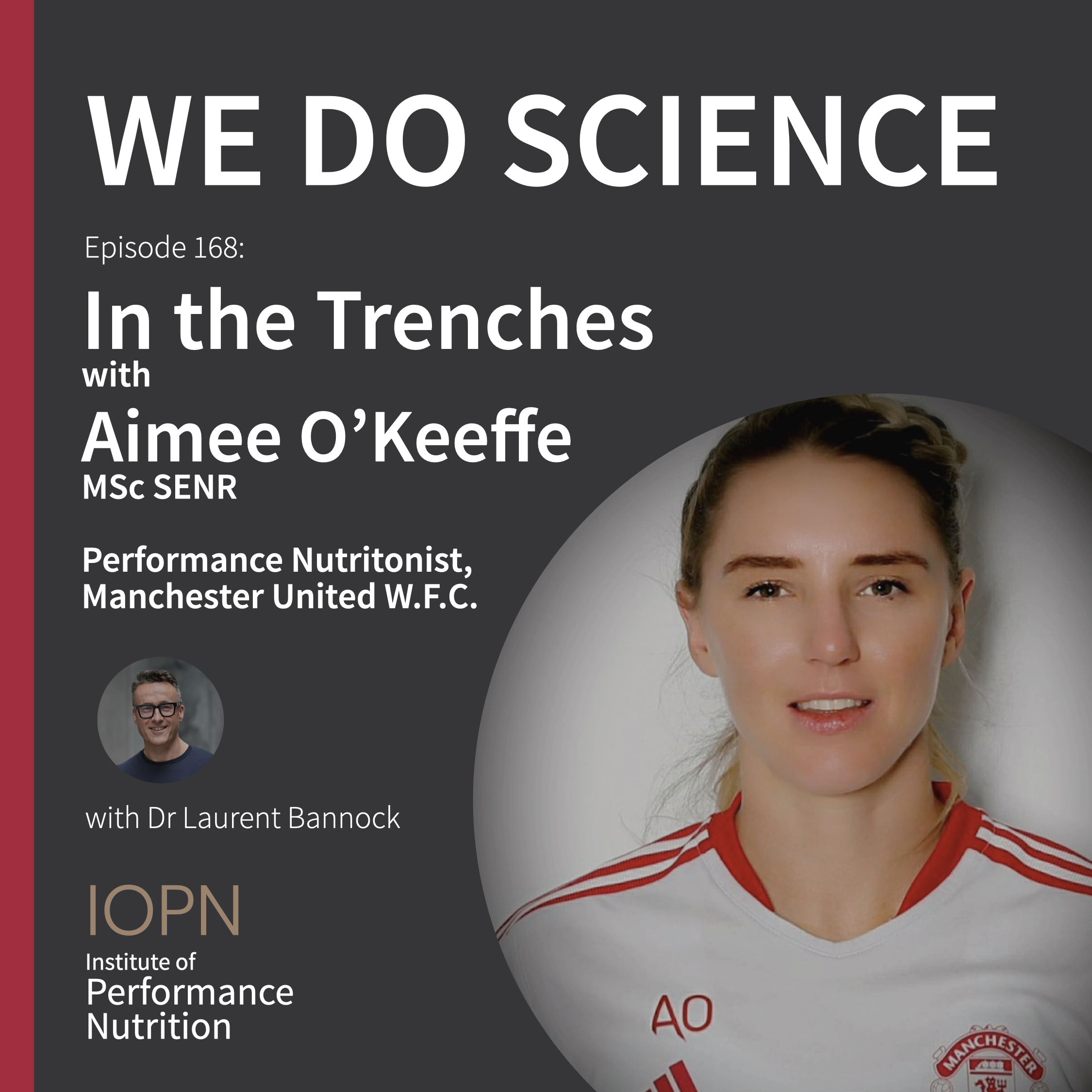 Episode 168: How to build a career in professional football
With Aimee-Ellen O'Keeffe
Episode 168 of the Institute of Performance Nutrition's We Do Science podcast! In this episode, Laurent Bannock speaks to Aimee-Ellen O'Keeffe MSc SENR, Performance Nutritionist, Manchester United Women Football Club (UK).
Discussion topics Include:
Aimee-Ellen's unique education pathway and career journey to her current role as Performance Nutritionist at Manchester United Women Football Club.
Reflections on standout moments over the years , that have helped shape her as a practitioner today.
Insight into her private client work, working effectively online via group coaching.
Insight into the role of a nutritionist in an elite women's football club.
Thoughts, reflections, and advice to current and aspiring performance nutritionists.