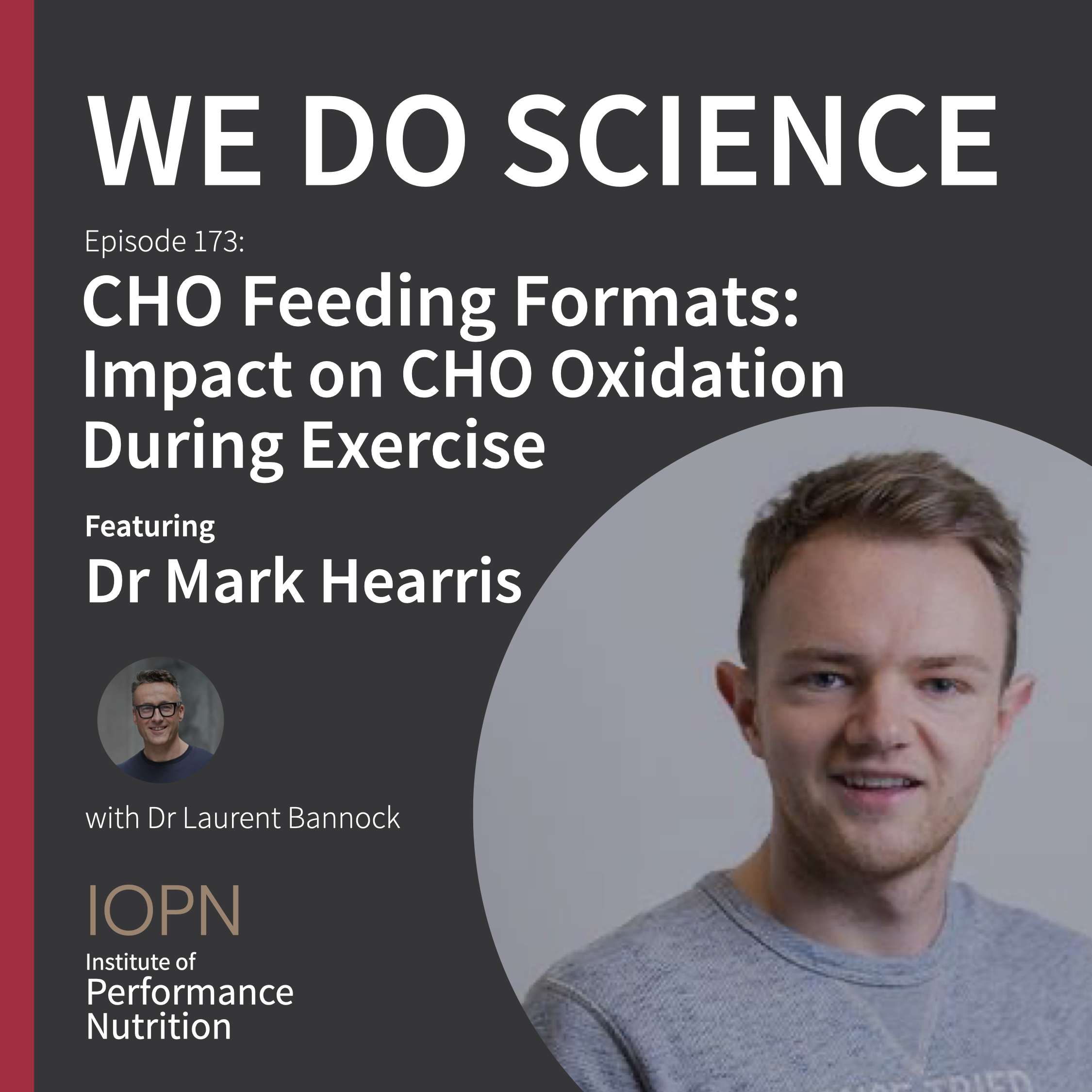 Episode 173: CHO feeding formats: impact on CHO oxidation during exercise
With Dr Mark Hearris
Episode 173 of the Institute of Performance Nutrition's We Do Science podcast! In this episode, Laurent Bannock CHO feeding formats: impact on CHO oxidation during exercise" with Dr Mark Hearris (Liverpool John Moores University, and The Institute of Performance Nutrition, UK).
Discussion topics include:
Review of what we know about Carbohydrate (CHO) availability and utilisation during exercise.
Effects of CHO delivery form on exogenous CHO53 oxidation, gastrointestinal discomfort, and exercise capacity.
CHO feeding strategies (i.e. pre-exercise CHO feeding and the different forms (fluid, semi-fluid, solid) and combinations of CHO during exercise). commonly adopted by elite endurance athletes.