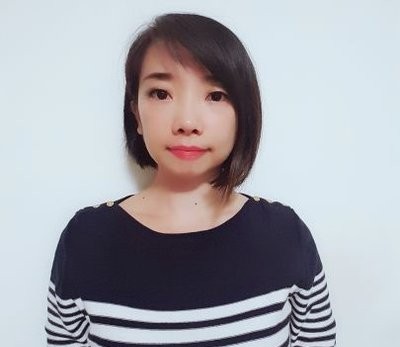 Student success story: Belinda Leow
Name: Belinda Leow
Job: Sports Nutritionist at mydietarystrategies.com
Belinda's story
After graduating with a degree in Human Nutrition, Belinda spent four years working as a Sports Nutritionist at Singapore Sports School, where she gained experience in counselling athletes and conducting sports specific workshops for sports ranging from shooting to swimming. 
During this period she enrolled on our diploma to develop her sports nutrition coaching skills. She now works as a Performance Nutritionist at mydietarystrategies.com, where she conducts talks and consultations with athletes to create individualised nutrition plans.
Read Belinda's full story below
What was your motivation for enrolling on our diploma?
I was working with student athletes at the Singapore Sports School, where there were around 500 athletes that I had to work with. I felt I didn't have the practical coaching skills to work with them as effectively as I wanted to. I had lots of sports nutrition science knowledge from lectures but I needed to learn the coaching skills to put that into practice.
What qualifications did you have before you studied our diploma?
I have a degree in Human Nutrition and I also studied the IOC Diploma in Sports Nutrition, but I felt that the IOC course was more focused on preparing students for an academic career and didn't teach me the practical skills I needed to work with athletes. I read about the diploma and felt it would fill that gap in my expertise.
Which aspects of our diploma did you enjoy the most?
I genuinely found all of the assessments and assignments quite interesting and useful learning experiences that I've used since graduating. The biggest benefit was being challenged to think about how we'd respond to real world scenarios and situations with athletes and exactly what we'd do to help them. It's perfect practice for working with athletes.
How quickly were you able to apply the new skills you learnt in your day to day work?
After the first assignment. I think because the learning topics and scenarios are so similar to the daily demands of being a Sports Nutritionist, I was able to take those learnings and apply them almost straight away.
What impact has the diploma had on your career?
When I started, I just had a very simple goal –  I wanted to be a better Sports Nutritionist than I was before I started and I very much feel that I am. In the future I want to focus on increasing my knowledge and staying on top of the latest developments in sports nutrition so that I can give my athletes and clients the best possible advice.