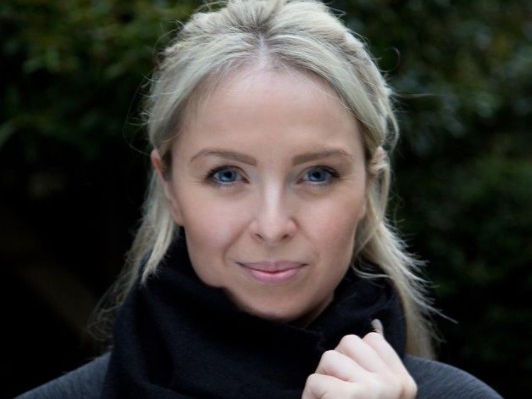 Student success story: Kate Neudecker
Name: Kate Neudecker
Job: Personal trainer
Location: Barcelona
Enrolled: 2019
Graduated: 2021
Website: https://www.kateneudecker.com/
Kate's story
Personal trainer, Kate Neudecker, enrolled on the IOPN Diploma in Performance Nutrition so that she could offer an enhanced service to her clients. Since graduating, Kate has added to her client base and focused on working with people who want to boost their physical performance. She's now keen to use her diploma qualification to pursue a master's degree in the near future. Read about Kate's journey with us below…
What were you doing before you enrolled on the IOPN Diploma in Performance Nutrition?
I was working as a personal trainer in London, working with dance teachers, yoga teachers, personal trainers and clients that really wanted more specific coaching. I felt there was something missing in terms of the support I could offer them in terms of nutritional guidance.
I wanted to do it properly. I wanted to become insured as a nutritionist and give clients the best possible nutrition support to make sure they got the best results. The IOPN was the best thing for me to do, because the majority of my clients already know a fair bit about nutrition and want to improve their performance in daily life, training, and competitive sport.
Why did you choose our diploma over other sports nutrition courses?
I knew that the tutors were very good and they were people that I really looked up to in the industry and that's what swung it for me. The communication with the IOPN was what did it as well when I made that choice. 
Biochemistry was a bit of a weak point for me and I knew that the course went into a lot of detail about this. And that's the area I really wanted to look at. I knew it would probably be the most difficult course and I knew it wasn't going to be easy, but that's why I wanted to do it. I also wanted to go on and do my Masters and this course created that pathway.
How did you combine studying alongside full-time work?
It had been a long time since I'd studied and initially I didn't quite know how to organise myself to study outside of work. Thankfully, one of the tutors, Alex Ritson, helped me a lot with scheduling, prioritising and keeping my business running at the same time. 
I had to be organised and I found a one-hour block each morning was the best time for me to fit it in. I knew I'd be fresh and that was the best way for me to absorb the information and work more quickly. 
Did you enjoy the practical elements of the course?
I really felt I could shine in the case studies because while I've never classed myself as being particularly academic, I do have vast experience working with clients. I've also studied behaviour change a little bit and elements of that were helpful with the case studies.
How quickly did the tutors respond to your questions?
I was really surprised how quickly they responded. I was expecting I'd hear back in about two weeks, but it was literally within 24 hours and they were happy to jump on a call on a Monday morning for a quick chat to go over things if I needed it. It is incredible to have a tutor that is ready to help you and get back to you so quickly.
How has the diploma helped your career since you graduated?
My business and client base has really progressed. I've been able to really niche down and work with clients who are performance based and interested in specialist coaching. I've also found those clients are interested in a more long term coaching relationship, which has been a big help to my business.
What are your plans for the future?
I used to be a dancer and work in the dance industry. I would really like to bring my expertise a little bit more into the dance industry because I feel like that is an area that really needs more sports nutrition support. So that's where I'm looking towards the future.