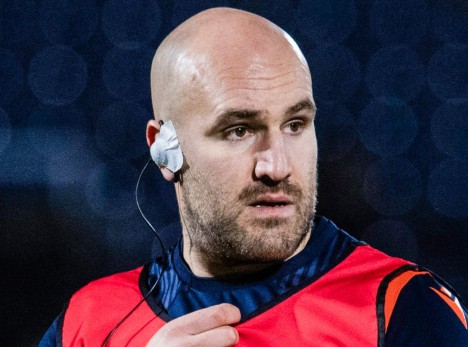 Student success story: Nick Lumley
Nick's story
Nick is an elite Strength and conditioning coach but enrolled on the IOPN Diploma in Performance Nutrition so he could also offer his athletes evidence-based nutrition expertise and maximise their response to training. Since graduating, Nick has moved to Australia, where he is now the Head of Performance at the New South Wales Waratahs. Read his story below…
Why did you enrol on the course?
I'd worked for different organisations where a huge amount of money was invested into strength and conditioning, sports medicine and world-class support services for athletes – but not nutrition.
As a strength and conditioning coach, my role was to make guys stronger and faster and there's a lot of very strong research that shows the role nutrition can play in optimising those responses to training that I was chasing.
I wanted to be a qualified nutritionist so I could maximise the potential of my athletes. It's one of the best decisions I've made to go and get the qualification and develop my expertise in the field – it's had a real tangible impact on the athletes I work with. 
Why did you choose the IOPN over other courses?
I'm fortunate enough to have worked with some top sports nutritionists and they recommended the course to me. I've also worked with another former graduate who spoke highly of the course so it was an easy decision. I'd previously done the ISSN course but I felt it was insufficient. The diploma was much more thorough and the perfect blend of research and practice.
What was the biggest challenge you faced on the course?
I've largely worked in strength and power sports for the majority of my career so I really enjoyed the ironman assignment. I've worked with a couple of 800-metre runners, but that's about it, so you really have to think it through and come up with a high performance intervention. I'd also never worked with female athletes, so that was another challenge on another of the case studies. If you want to work in elite sport or with clients that take their fitness and performance seriously, the case studies are perfect.
What's the biggest learning you've taken from the course?
A course doesn't have to give you the answer to every challenge you get in your career, it needs to give you the skills to deal with the challenges you face and that's what this course does. 
The skills that I've developed over these case studies will be valuable throughout my career – you go through the literature and then you learn what the evidence is telling you around what the best interventions look like. And then you combine that with your practical knowledge and experience, plus your interpersonal skills. Through that process you'll have the skills to solve that problem. 
I think that's probably the real defining thing that people will gain confidence from going forward in their working career: yes, you have a massively improved knowledge base because there's an outstanding body of lectures on the course, but it's also the depths of skills you learn that probably will last you longer. Research will change, but those skills that you learn will last forever.